Sandip Rai's creative journey brings stories to life on the screen.
When Sandip Rai made a list of possible graduate schools, his factors included location, program courses, community and eligibility. After a Zoom meeting with staff at the University of Mississippi's Center for the Study of Southern Culture, Rai felt the support and hospitality win him over.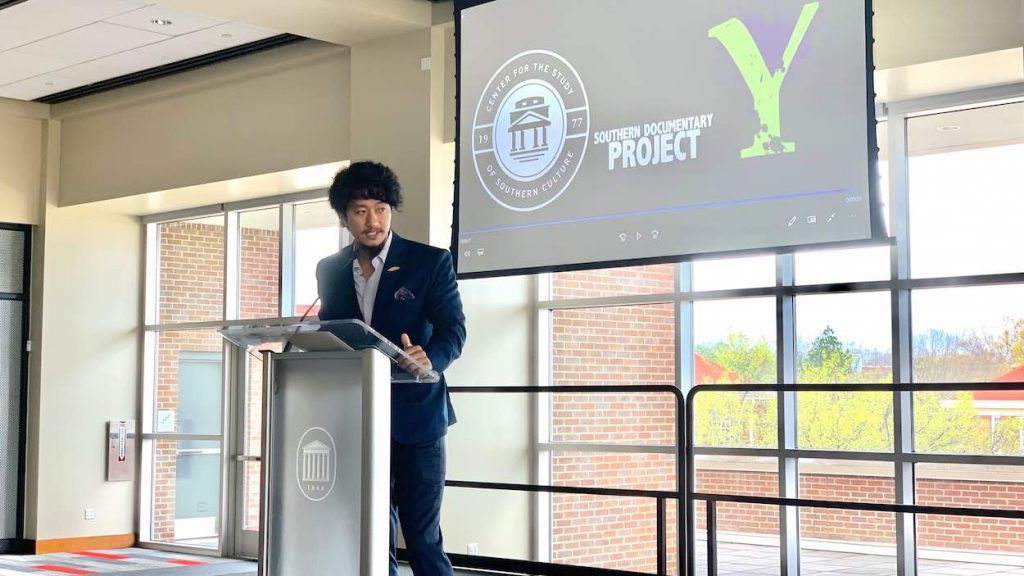 "Additionally, the courses offered were unique compared to other programs I had applied to, which were more focused on technical aspects of filmmaking," Rai said. "The M.F.A. in Documentary Expression was a program that I had never seen offered by other universities.
"I knew it would be a challenge, but that's what intrigued me the most to pursue this program and further my career in documentary filmmaking."
A native of Nepal who earned a bachelor's degree in film studies and a master's in psychology from Tribhuvan University, Rai also worked at a prestigious international film festival in Nepal that focused on documentary filmmaking.
He graduates this summer after completing his documentary thesis film "Living with ART (Mississippi Edition)," which is an extension of his M.F.A. class projects, part of a two-year, 30-hour graduate program that combines coursework in Southern studies and interdisciplinary fields with advanced training in photography, film and audio production.
"I had the opportunity to create a short documentary that focused on the life and music of Andrew Bryant, a talented musician and singer from Mississippi," Rai said. "During my interactions with him, I was captivated by his artistic journey and creative process. I thoroughly enjoyed working with him and documenting his unique story."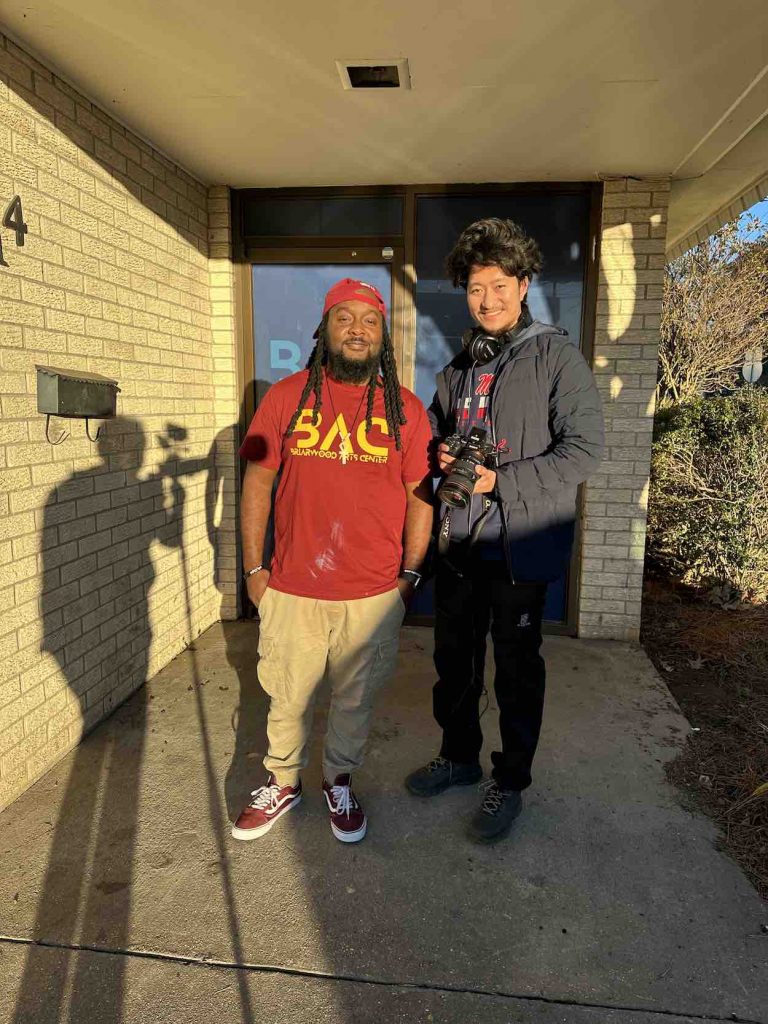 Rai expanded the scope of the documentary to include three more Mississippi-based artists, creating separate films for each one. Despite these changes, the theme of the project to shine a light on talented artists has remained constant.
"The passion that ignited the project in the beginning has continued to drive me forward, and I am grateful for the opportunity to bring their stories to life on screen," he said. "I am driven by a deep curiosity to learn about their stories, processes, struggles and achievements and share their narratives with a wider audience.
"Through this project, I am constantly learning and striving to improve my storytelling skills, and I am incredibly grateful for the opportunity to embark on this creative journey."
Several professors have also provided guidance and expertise for Rai, including his thesis committee of Andy Harper, John Rash, Melanie Ho and Rex Jones, who have offered mentorship and support, listened to his concerns and provided guidance on not just academic matters, but also on personal challenges.
"I am aware of how fortunate I am to have such a dedicated and supportive thesis committee," Rai said. "Their commitment to my success has been evident in their actions and words, and I am grateful for their guidance and mentorship.
"They have not helped me simply because they had to, but because they genuinely wanted to see me thrive. Their unwavering support has been a driving force behind my thesis journey, and I am truly thankful for their presence in my academic life."
He also spent time with his committee as a graduate assistant at the Southern Documentary Project, known as SouthDocs, one of the three institutes at the Center for the Study of Southern Culture that study the South through a variety of lenses.
Rai said he is grateful for the memories and experiences, as well as the camaraderie and the sense of community at SouthDocs.
"We engage in lively discussions and exchange recommendations, constantly feeding our creative minds," Rai said. "To add a dash of excitement, we have our very own fried chicken competition every semester, which brings laughter and friendly competition to our home away from home.
"SouthDocs has been a haven for me during my time at the university because it's a place where I can talk about my work all day long, enjoy the company of like-minded individuals and have fun while pursuing my passion for filmmaking."
Harper, his thesis adviser and director of the Southern Documentary Project, knows that Rai will soon be sharing his stories with the world.
"Sandip Rai has been a joy to work with since joining us last year as our graduate assistant," he said. "Not only is Sandip bright, curious, engaging and technically savvy, he is one of the most positive humans I have ever been around. Even on days when things aren't going well, Sandip finds a way to bring light to the room.
"Sandip has excelled in the classroom, even while taking difficult classes in a second language, and his creative work is outstanding.
Although it sounds like Rai just spends his time between Kinard Hall and Barnard Observatory, he has been involved on campus as a graduate student ambassador and as president of the Nepalese Students' Association at Ole Miss.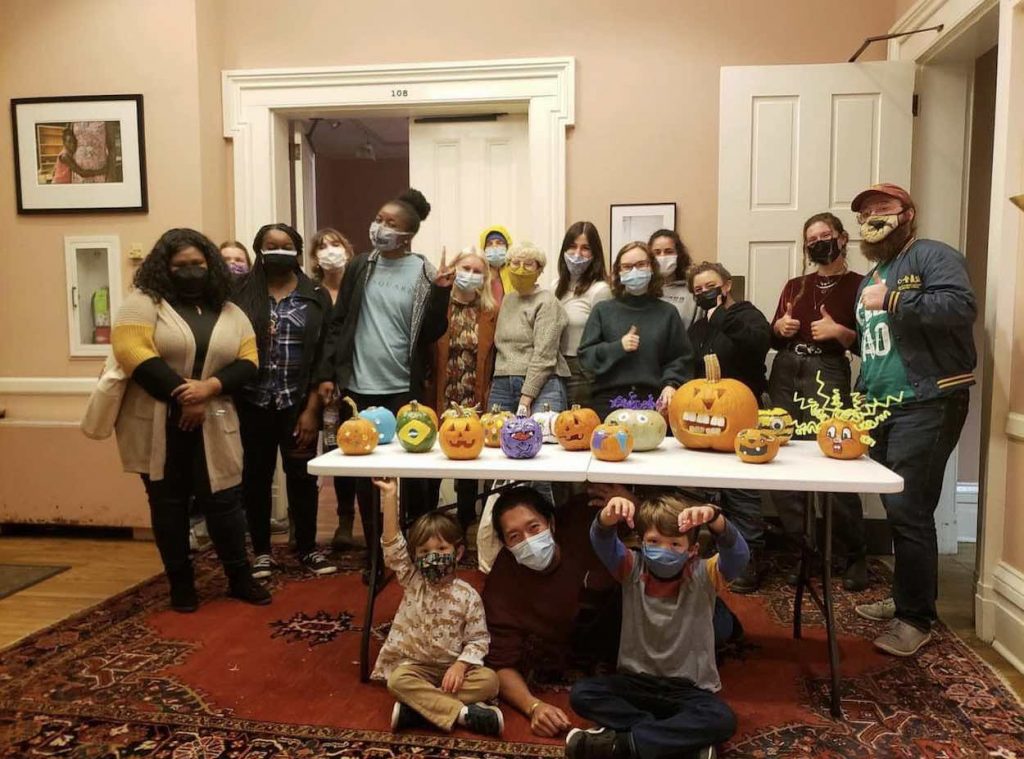 "Being an international student, I hold a deep appreciation for the importance of community and I wanted to create more events and programs that would highlight my country and its culture within the university community," he said. "Through my experiences as a senator and a graduate ambassador, I have learned invaluable lessons about organization, leadership and responsibility toward those I work with.
"These experiences have helped shape me into a better person, fostering my growth as a leader who understands the importance of being accountable to my team."
After graduation this summer, Rai isn't sure yet where his next path will take him and is considering gaining more filmmaking industry experience or joining another graduate program to further hone his craft.
"I am immensely appreciative of the invaluable relationships and experiences I have gained during my time at the center, and I will carry these memories with me as I move forward in my filmmaking journey," he said.
By Rebecca Lauck Cleary, Center for the Study of Southern Culture