One man's journey taken with the steadfast support of his wife.
Growing up in Red Banks as one of 11 children, school was not a priority for Jamie Cox. He attended the Holly Springs public schools and worked odd jobs. His focus was never his assignments or school work.
By the time the 10th grade rolled around, his interest had bottomed out and so had his grades.
"I realized I was going to fail and have to repeat the grade," he said. "I did not want to repeat the school year while my friends moved on. I was embarrassed and ashamed. My mother tried to put me in a homeschool program, but we couldn't afford to keep it up."
That is when he quit school for good – or so he thought. In a dramatic turnaround, the former dropout is set to graduate from the University of Mississippi on May 12 with a bachelor's degree and the university's highest academic honor, a Taylor Medal.
When he quit school, Cox got a job as a dishwasher at a local restaurant and moved out of his parents' house. "Like many teenagers, I thought I knew what I was doing," he recalled.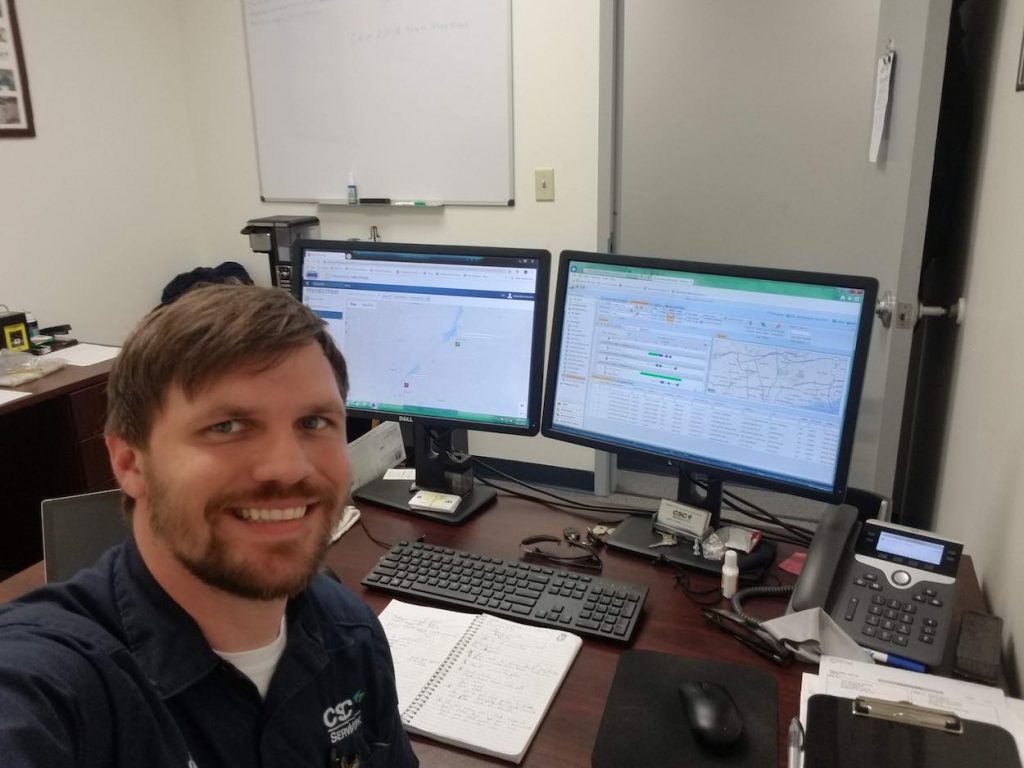 In 2009, he met his wife, Holli, who had a 2-year-old son who was born while she was in high school. She persevered through the difficulties of being a teen mother, received her bachelor's degree from the University of Memphis in 2011 in biomedical engineering and was experiencing success and growth in her career.
A year later, they married and have two children together.
By her encouragement, Cox eventually took the pre-test at Northwest Community College to see if he was a candidate for a General Education Diploma.
"I passed the pre-test, and they sent me to take the GED, and I passed it the first time," he said.
While obtaining the diploma eventually became his stepping stone to college, it didn't do much to help him build on his career as a plumber.
"I was proud I had gotten my GED," Cox said. "It led me to have more confidence in myself, and I started to realize I could do more things, better things."
After moving up in the plumbing field, to the point of working on technical projects such as troubleshooting and repairs on commercial and tankless water heaters, he began to transition to specialized technical work with a company called CSC Service Works. They specialize in commercial laundry equipment, air machines and ATMs.
In 18 months at CSC, Cox was promoted three times. He started as a level 1 service technician and eventually became a lead service technician. His manager noticed his work and encouraged him to apply for a management position. He did, but days later was told the job required an associate's degree.
The experience of having a door shut again, because he did not have a college education, had plagued him for years. He had applied for hundreds of jobs and never received a single reply, and he knew why.
In 2019, after a few promotions and a new job, Holli presented her husband with a proposal: She would support the family for four years if he would go back to school as a full-time student.
"How could I say 'no' to such an opportunity," he said.
He initially enrolled at Northwest Community College in Southaven. "While attending Northwest, I found the Ole Miss regional office," he said. "I noticed they offered a 2+2 program, which was perfect for me."
His previous jobs in plumbing and other areas allowed him to develop a strong skill set in problem solving and finding solutions to practical needs.
"I knew when I started college, I wanted to be in the IT field in some way," he said. "When I was looking through the degree options for Ole Miss, I found they offered an MIS (management information systems) degree that sounded exactly like what I wanted."
"Jamie is one of the smartest and hardest-working students I've ever had," said Sumali Conlon, associate professor of MIS. "He takes his own work very seriously, and he's always helpful and supportive to his classmates.
"His work is always interesting and thoughtful, and he always turns it in early."
At the University of Mississippi at DeSoto Center-Southaven, Cox has worked in and through all the different platforms of learning the School of Business Administration has to offer: in-person classes, online classes and distance-learning classes.
"Professors Posey, Conlon and Reithel have all been so encouraging with my adventure," he said. "I have spoken to all of them outside of class for various reasons about internships and other career opportunities.
"Dr. Reithel even wrote my nomination letter for the Taylor Medal."
His hard work and dedication have been a constant throughout his time on the DeSoto campus.
"Jamie is one of the brightest students I have taught in my career," said Jamison Posey, instructional assistant professor of management information systems. "He is always willing to help the class with his knowledge and input and is the perfect example of the high-quality students we have at our Ole Miss DeSoto campus."
Cox had never heard of the Taylor Medal. In fact, he had to Google it to learn of its significance.
Students are nominated for outstanding scholarship in their particular field combined with superior work in all other subjects. The number awarded annually may not be more than 1 percent of the student body.
To be eligible, a student must have a GPA of 3.90 or higher and complete at least 105 hours of overall course credit. Transfer students must have earned 45 semester hours at the university before being nominated.
Cox will graduate with a bachelor's degree in MIS. Two days later, he will start his new job as a configuration analyst with CoreLogic, an Irvine, California-based corporation providing financial, consumer information, analytics and business intelligence on property. He will work remotely from his home in Olive Branch.
His stepson, Ethan, will be 16; his daughter, Claire, will be 12, and his youngest, Lincoln, will be 8. In July, Jamie and Holli celebrate their 13th anniversary.
"The biggest hurdle is to start and then keep moving forward one step at a time," he said. "A person does not have to be perfect to do great things. This is something that took me many years to see, and I still struggle with it sometimes. "Fifteen years ago, I would have never imagined that I would be in college, let along be nominated for something as wonderful as the Taylor Medal. The nomination alone is an achievement, but I won it. If I can do this, others can too."
By Stella Connell, School of Business Administration