Noah Hubbard's Ole Miss experience shapes his passions and future path
Noah Hubbard refused to put himself in a bubble when it came to his educational opportunities. Now his mission is to help others do the same.
Hubbard, a native of Memphis, Tennessee, graduates from the University of Mississippi with degrees in accountancy, international studies and Spanish. He is a member of both the Sally McDonnell Barksdale Honors College and Croft Institute for International Studies, and he spent a semester studying in Bilbao, Spain, and served on the Associated Student Body.
"I believe that my basis in international studies helped me to gain a greater appreciation for global cultures," Hubbard said. "I learned how to concisely read and summarize articles, think critical about the drivers behind a problem and give presentations.
"From the accounting side, I learned more of the practical business applications for my work, thinking about financials, budgeting, etc."
While Hubbard stretched his education and involvement across multiple majors, organizations, and even countries, some of his most beneficial educational experiences came from simply talking to others.
"Coming into college, I thought I wanted to work in international business, but after I joined ASB as a sophomore, I began meeting with different professors and administrators on campus to look at a few academic initiatives," he said.
"I realized that students often place themselves in a bubble. They don't talk to faculty and administrators as much as they should, and then their initiatives fizzle out or aren't as high-impact as they could be."
Hubbard had more than 100 meetings with faculty members and administrators across campus during his sophomore year, and he worked on projects focused on education, covering topics from dual degrees to accelerated master's programs. His projects and discussions sparked an interest in consulting.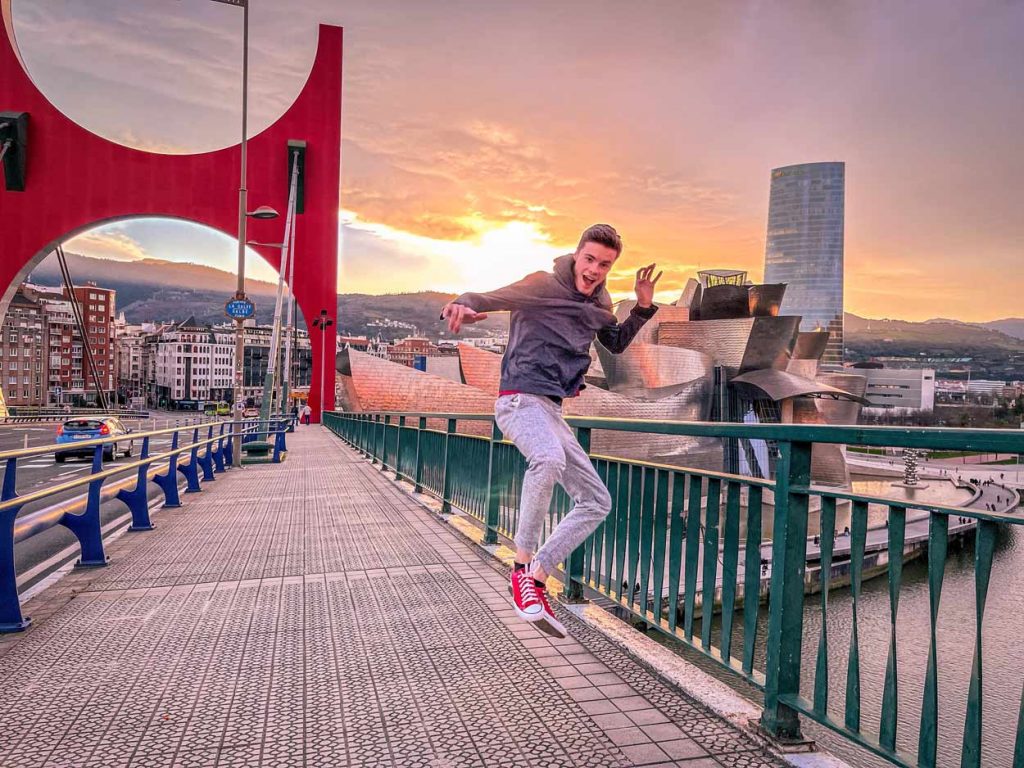 He spent his sophomore and junior years interviewing and networking with representatives from McKinsey & Co., BCG, Bain & Co., and others.
One of his many on-campus meetings was with Robert Cummings, UM executive director of academic innovation and associate professor of writing and rhetoric. Hubbard credits Cummings for telling him about Guild Education, or Guild for short.
Guild works to facilitate education benefits with leading employers in the U.S., pioneering a new model of education benefits called tuition assistance, where employers pay the universities directly.
"There are nearly 100 million Americans that will need upskilling or reskilling over the next decade to be relevant, employable and survive in the economy of the next decade," Hubbard said. "In order to connect those employees with universities and learning providers, Guild partners with employers to give workers the chance to pursue their educational dreams."
After learning about Guild, Hubbard did exactly what had been working for him so far – interviewing others. He reached out to employees of Guild to ask about their experiences in higher ed and what led them to Guild.
The head talent acquisition recruiter for early careers and Hubbard stayed in touch for over a year, and when Guild launched its first internship program that next summer, Hubbard applied, interviewed and got an internship.
While interning, Hubbard worked on two accounts. One was a pilot program, helping factory workers participate in a training program to advance their skill set to move into higher-wage roles. He helped discover, categorize and disseminate all the learnings from the program to various stakeholders at Guild.
The majority of his summer was spent working on a project with Target, which he described as the most fulfilling project he's ever worked on.
Target management was focused on helping team members develop their skills and didn't want cost to be a barrier. They wanted to create a more inclusive and equitable workforce and worked with several HBCUs and innovative learning providers to achieve their goal.
Hubbard helped Target with catalog organization and budget forecasting, as well as creating a learning series on higher education outcomes and evaluation. Hubbard traveled to Denver to be with the launch team and met Rachel Carlson, CEO of Guild, whom he has idolized since learning about Guild.
The internship opened the door to a job offer for Hubbard. He will be working for Guild on its client services team, working with employer partners to understand their strategic needs and providing a mix of project management, strategic consulting and research support.
"Guild isn't focused on just making a profit; it's focused on making a difference and unlocking opportunity," he said. "That's something I want to be a part of. The work that I do with Guild can change lives for the better. The chance to contribute to something like that doesn't come often."
For Hubbard, the drive to be a part of something bigger than himself was cemented during his Ole Miss experience.
"Ole Miss has so much to offer," he said. "There are tons of ways to get involved and make change on campus. You just have to ask.
"I would tell incoming students to say yes to every opportunity, big or small. You never know whether a meeting with a faculty member or leading a club will help you find what you're passionate about.
"I didn't know what a career in higher education even looked like before Ole Miss, and now, I can think of nothing that I want to do more."
By Nicole Ethridge, School of Accountancy