Ember Suh discovers passion and path to STEM career
Taylor Medalist Ember Suh is a first-generation college student hoping to become a toxicologist, but it didn't start out that way. Suh, a Southaven native, started at the University of Mississippi as a premed student before taking an interest in forensic chemistry and eventually discovering toxicology, which combines her interests in medicine, biology and chemistry.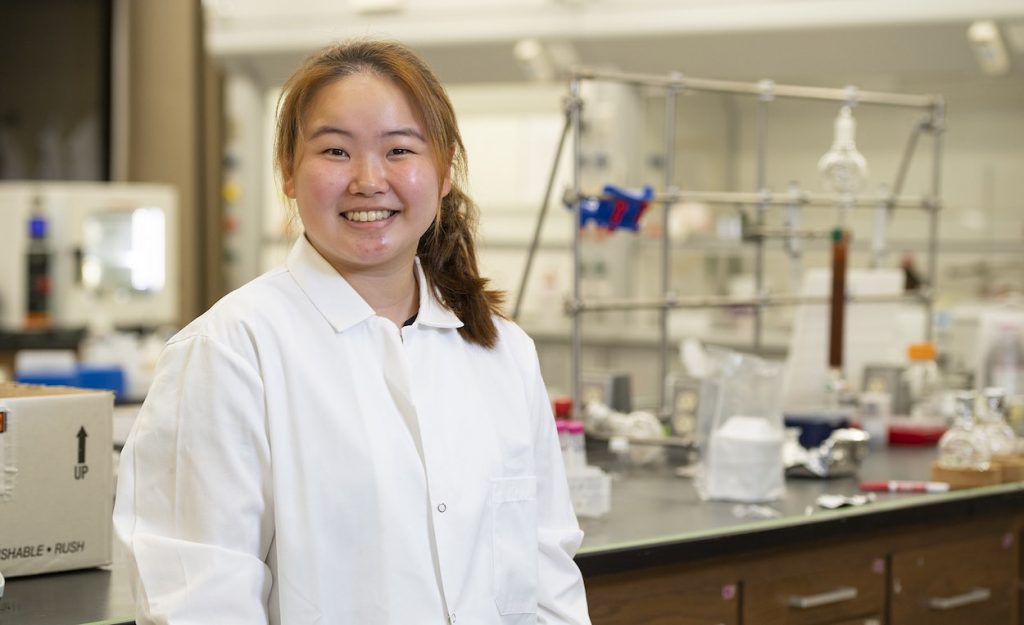 "As a first-generation student, especially since I was the first one to go into college out of my siblings, I was like a lab rat," Suh said. "I knew that I had to work extra to make sure I was on the right track and excelling, especially since I had that pressure as the eldest. I had to be a good example for my younger siblings."
At first, Suh had a hard time asking for help, especially from her professors.
"My mom attended a nursing school in South Korea in an associate degree program," Suh said. "She said that the professors in Korea were considered to be very high-standing and it was hard to contact them or interact with them and ask them questions.
"I had that mindset in my head as a first-generation student, which made it difficult for me to go to my professors and ask them questions in order to make sure that I was understanding the materials correctly."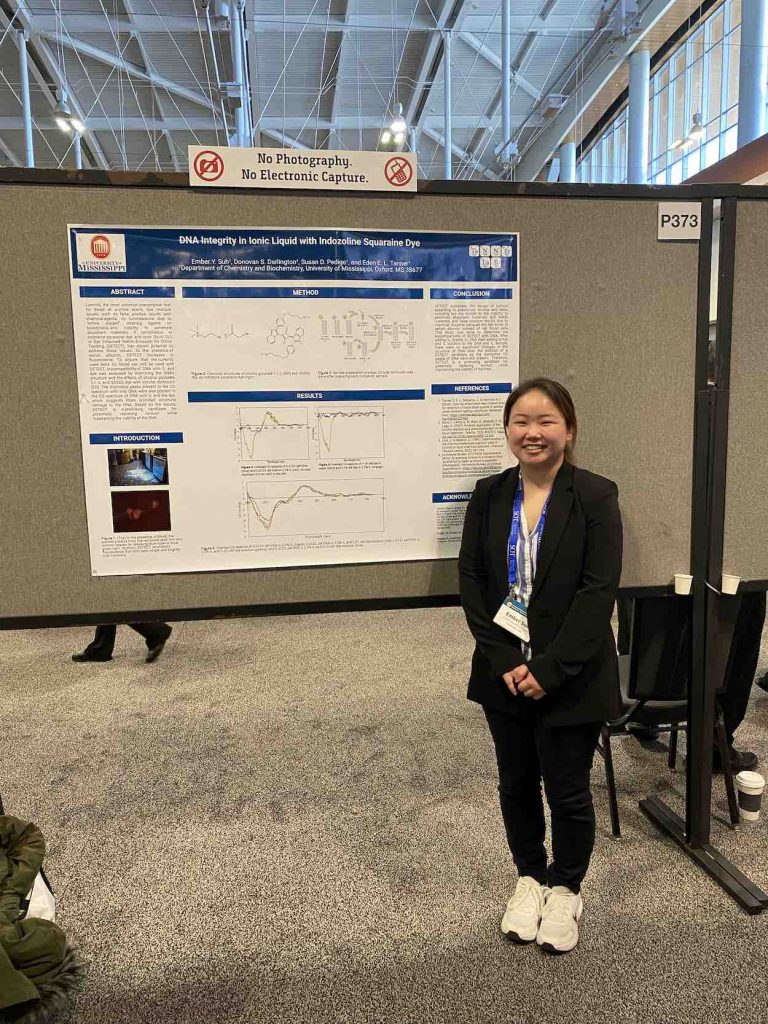 Even with the challenges that she faced, Suh thrived academically at the university. Her freshman year, she won the Cynthia Krieser Outstanding Freshman Writing Award.
"Coming from high school, I wasn't confident in writing, and especially as a Korean American," Suh said. "With the pushing of my writing professor, Dr. Deidra Jackson, I wrote a narrative about how I learned reading and writing in Korean. My professor loved it and recommended that I submit my narrative for the writing competition."
The Cynthia Krieser Award would not be the last award Suh would win at the university. After she changed her major, she continued to find success.
"I had sort of an existential crisis because everything was online," Suh said. "I knew that was a huge part of MCAT was organic chemistry, which is the exam that pre-meds have to take to go to medical school. I realized that I would probably not do so well on it because of my class' online format."
This realization helped Suh decide to change her degree to forensic chemistry.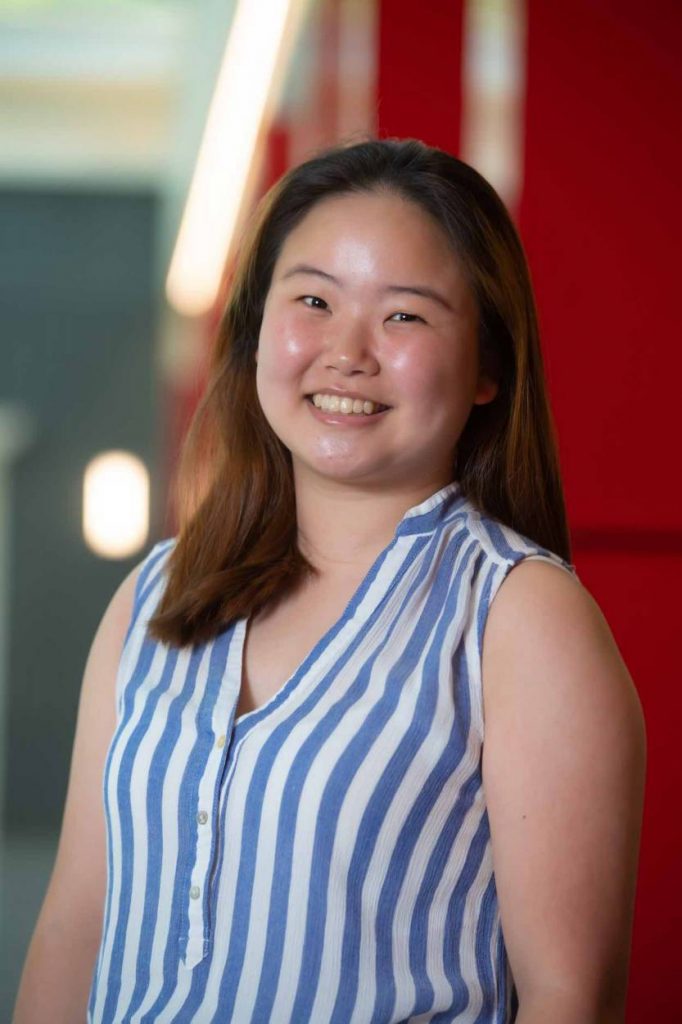 "I became interested in toxicology because it combines chemistry, biology and forensic chemistry – including the medical field," she said. "They all create the interdisciplinary career of toxicology. I liked how everything integrated together."
After changing her major, Suh won the American Chemical Society Physical Chemistry Division Award and the Analytical Chemistry Division Award.
"Every year, they select a student who's top-performing in chemistry courses, like physical chemistry classes, analytical chemistry, instrumental analysis and quantitative analysis," Suh said. "After receiving those awards, I further considered toxicology as a career.
Suh took a toxicology class in 2021 under Kristine Willett, professor of pharmacology and environmental toxicology and chair of the Department of Biomolecular Sciences. Willett encouraged Suh to apply for the Toxicology Mentoring Skills Development and Training, a program that bolsters underrepresented populations in science, technology, engineering and mathematics fields.
"She stuck out among her classmates because she got a 100% on everything – nobody gets a 100 on everything," Willett said.
Further encouraged by Willett, Suh recently presented some of her toxicology research on DNA integrity and luminol at a conference in Nashville, Tennessee.
"Toxicologists from all over the country and some from different countries attend," Suh said. "That conference was a good way to connect with other toxicologists and the areas that are hot research topics provides an idea of where your research could potentially go in graduate school.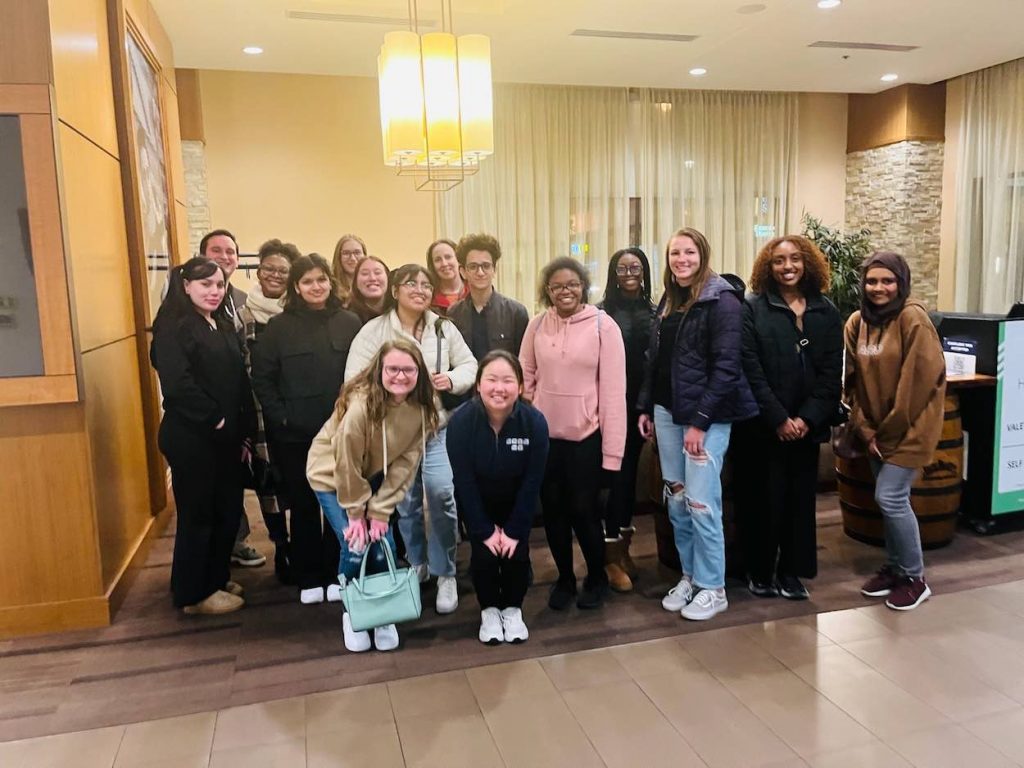 "It was a good introduction to the more complicated topics of study, too."
All the effort Suh put into her academics was rewarded with numerous accolades and acceptance into graduate school. To prepare, she participated in the Ronald E. McNair Postbaccalaureate Achievement Program for minority students and students from low-income families interested in attending graduate school.
"It was basically a test-run of graduate school, but it's to show that since we were able to do all this in such a short amount of time, that we should be able to excel in graduate school, too," she said.
Suh plans to earn a doctorate in the field and then work as a consultant or for governmental agencies.
By Abigail Martin, College of Liberal Arts