Matt Knerr excelled in every aspect of university life and beyond.
Matt Knerr was already an accomplished student before enrolling at the University of Mississippi in 2019. To say he built on those accomplishments during his four years at Ole Miss would be an understatement.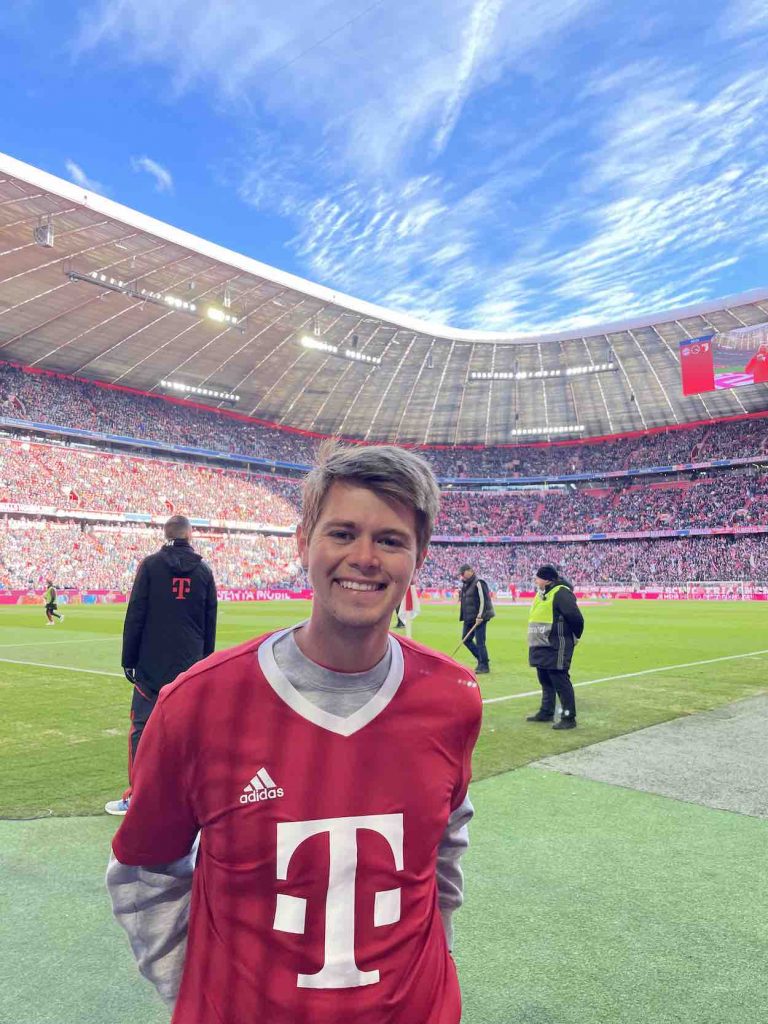 A Stamps Scholar and a member of the university's Sally McDonnell Barksdale Honors College, Knerr was awarded a 2022 Goldwater Scholarship, one of the oldest and most prestigious national scholarships in science, technology, engineering and mathematics fields, and received a Taylor Medal, the university's highest academic award.
The biochemistry major with minors in psychology, environmental studies and biological sciences has spent more than 14 months abroad, across four continents and 25 countries. He's become proficient in Spanish and can converse in French and Italian. He's studied geomagnetism under the aurora borealis in Norway, ecology in the Monteverde cloud forest of Costa Rica and winemaking in sunny Provence, France.
"I came here because the Ole Miss family would help develop me into who I hoped to become," Knerr said. "I was excited to learn, lead and act."
During his junior and senior years of high school, the Paducah, Kentucky, native attended the Gatton Academy of Math and Science, a STEM school at Western Kentucky University. He took college classes and dove into research, discovering a type of virus with antibiotic potential and suggesting a novel cancer therapeutic technique.
Knerr said that he left Gatton and entered the university with the mindset that biomedical innovation would change the world and unilaterally improve health. Ole Miss changed that notion.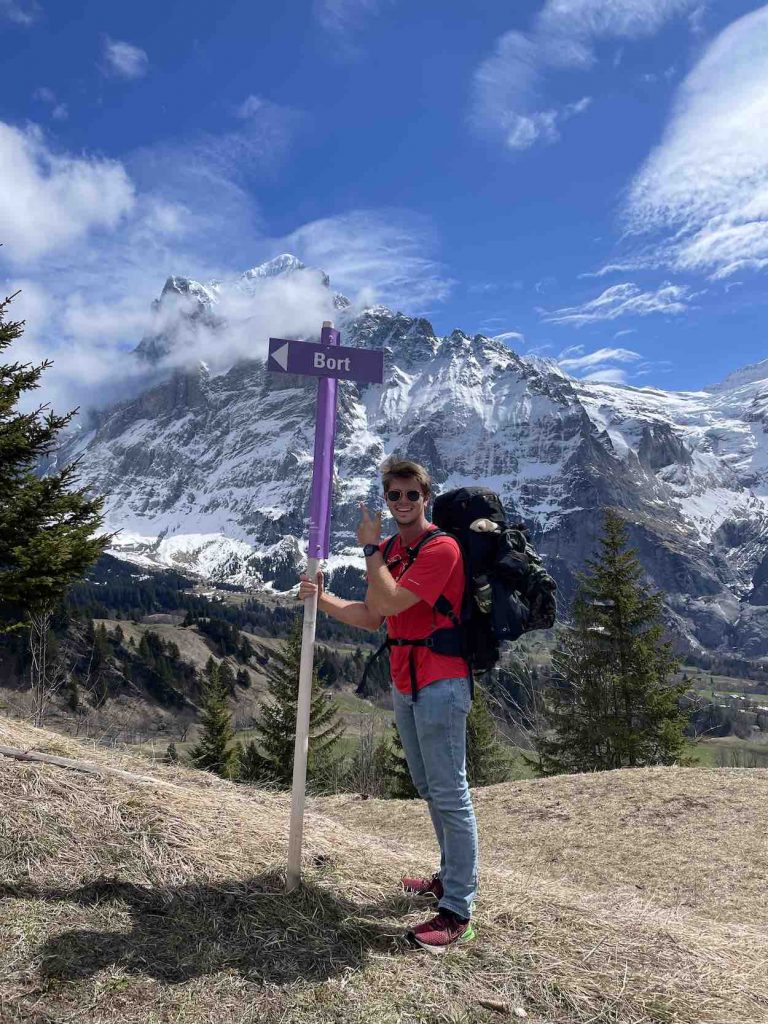 "As a freshman, I spent a month in Amsterdam and learned about what is likely the best public health system in the world," Knerr said. "I saw how interdisciplinary collaboration improved community health.
"Returning to Oxford, I began shadowing in a chronic wound care clinic and practicing as an EMT. I saw amputations and ambulance rides precipitated by social factors such as food insecurity, poverty, geographic isolation and lack of health care access; preventable diseases bubbled into emergent conditions and upended lives."
Knerr credits Ole Miss with giving him an opportunity to see that health is holistic and cannot be sufficiently or wholly addressed by people in research labs.
"Community action, advocacy and engagement are required, as is interdisciplinary collaboration," he said. "Through my leadership of a tree-planting group called Hill Country Roots, I've learned how collective action can lead to tangible and pragmatic changes. Those that have surrounded me have taught me that critical observation begets understanding and groups of dedicated changemakers beget solutions.
"Four years at UM have shown me that my future is collaborative, interdisciplinary and community-oriented."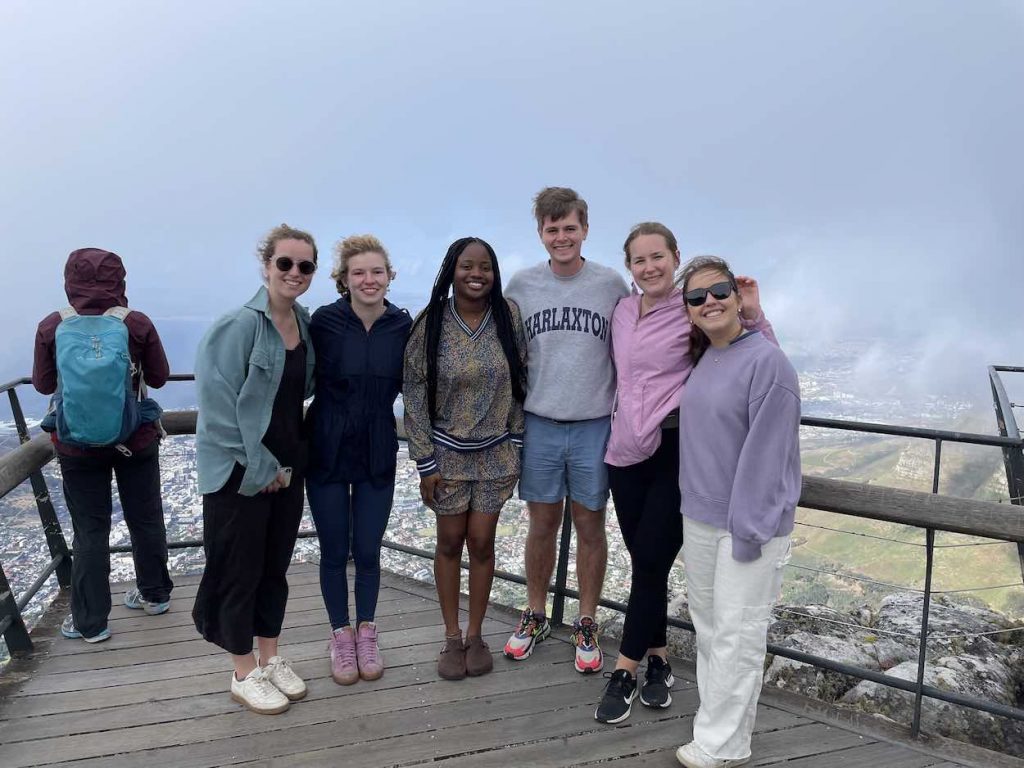 Knerr is quick to acknowledge those who have inspired and motivated him most along his journey to success. As one might expect, it all started with his family.
"My mom (Laura Knerr) is a huge inspiration to me," he said. "She was – and is – a simply incredible mother. As a kid, she would read with me for hours. She facilitated my learning and encouraged my dreaming.
"She has always supported my decisions, even when that meant moving away from home at 16 to start college early.
"I've always come to her for advice because she pushes me to be bold and take the leap. She is deeply kind, selfless and outward-reaching, and I know I would not be where I am today without her."
Among his many professors, three have emerged as Knerr's "terrific trio": Anne Cafer, associate professor of sociology and director of the Center for Population Studies; Anne Fisher-Wirth, professor of English; and John Young, professor of psychology.
Fisher-Wirth has made probably the biggest impact on Knerr and his academic trajectory, he said.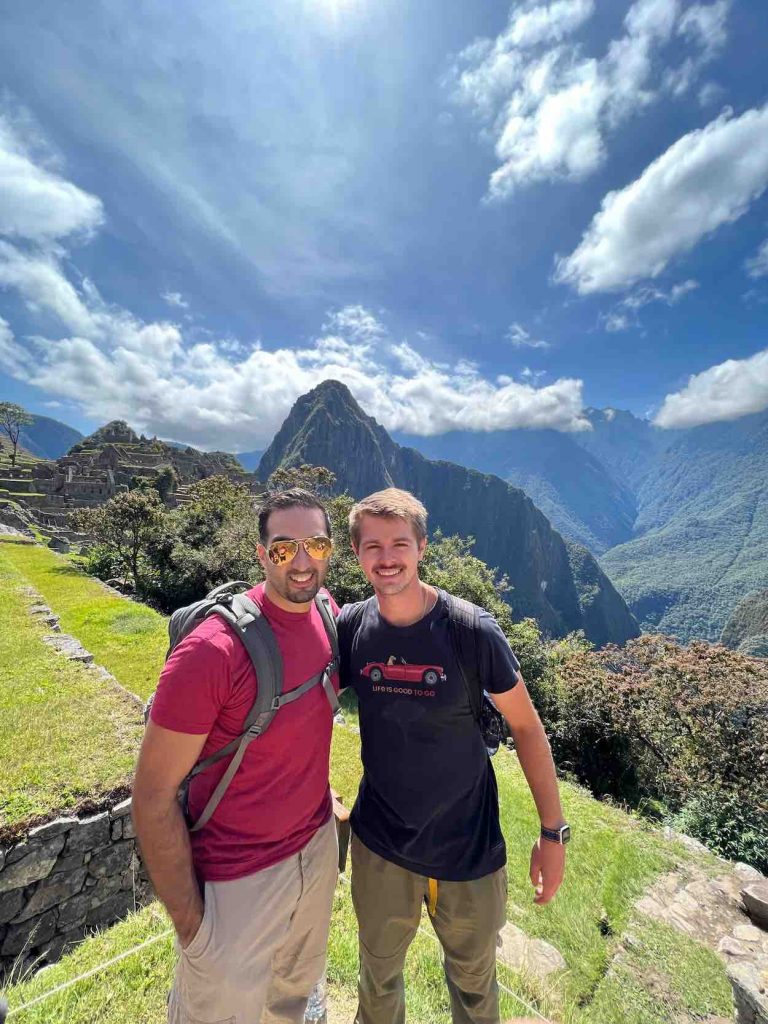 "In every aspect of my life, she has been an incredible adviser, mentor, supporter and friend," he said.
"She was the one who initially encouraged me to dive into environmentalism and HCR. Her encouragement and advice have helped me develop as a leader, but also as a person and simply someone who can foster a deep appreciation of nature.
"She has been my greatest advocate and, without exaggeration, the way I view and interact with this world has been massively shaped by Dr. Fisher-Wirth."
Knerr credits Cafer as the reason he's graduating with a thesis in sociology rather than genetics. She initially showed him the power of ethnography and the importance of developing an intimate and nuanced community understanding.
"She guided the past year of my investigation into Mississippi Delta and rural Italian food systems and has been an amazing model for institutional outreach and support," he said. "She's also been incredibly patient with me as I initially struggled to transition to sociology.
"Her mentorship and support is the reason I will be able to continue my food insecurity research while I pursue my medical education at Harvard. I am incredibly thankful for her mentorship and excited to continue working with her in the future."
Young's influence was foundational to Knerr's worldview, he said.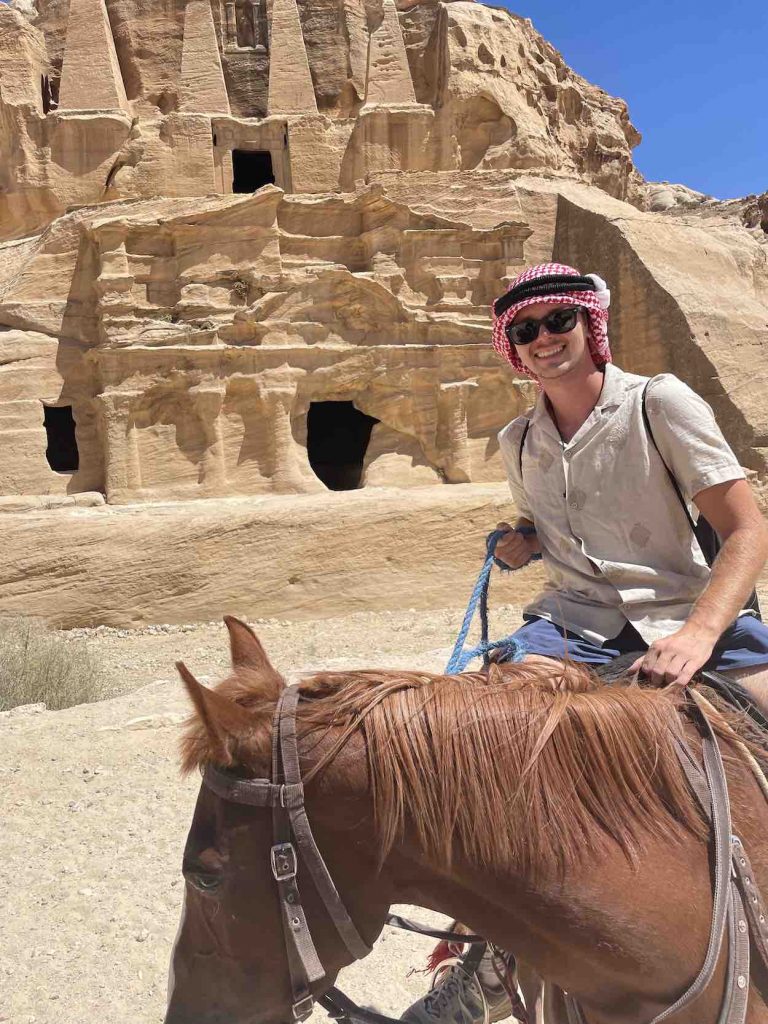 "(He) has recently been hugely influential in helping me determine what I want my future to look like," Knerr said. "In his psychopathology class, we had discussions on the importance and intrinsic value of learning, growing and becoming.
"He verbalized how little grades and prestige matter and helped me to better understand my own set of values and principles. He has encouraged me to pursue what I care most about, and he makes me excited to further my education, excited to have the opportunity to learn."
Following graduation, Knerr is set to attend Harvard University Medical School on a full-ride merit scholarship. He intends to pursue a medical degree and an MBA.
"I am not entirely sure of the medical specialty I will pursue, but I am very interested in conducting biochemical research to improve wound healing interventions, specifically in patients with Type 2 diabetes," he said. "My specialty will inform this research. I hope to continue the trend of balancing leadership, community activism and service and research in the manner I've been encouraged to at Ole Miss.
"My future almost certainly involves practicing in the Mississippi Delta. I am excited to see all that comes next."
By Edwin Smith, University Marketing & Communications