Two degrees over six years prepares Orianna Shaw for her next race.
After earning a bachelor's degree in exercise science from the University of Mississippi in 2021, Orianna Shaw's path continued at Ole Miss, where she will graduate with a master's in athletic training from the School of Applied Sciences in May.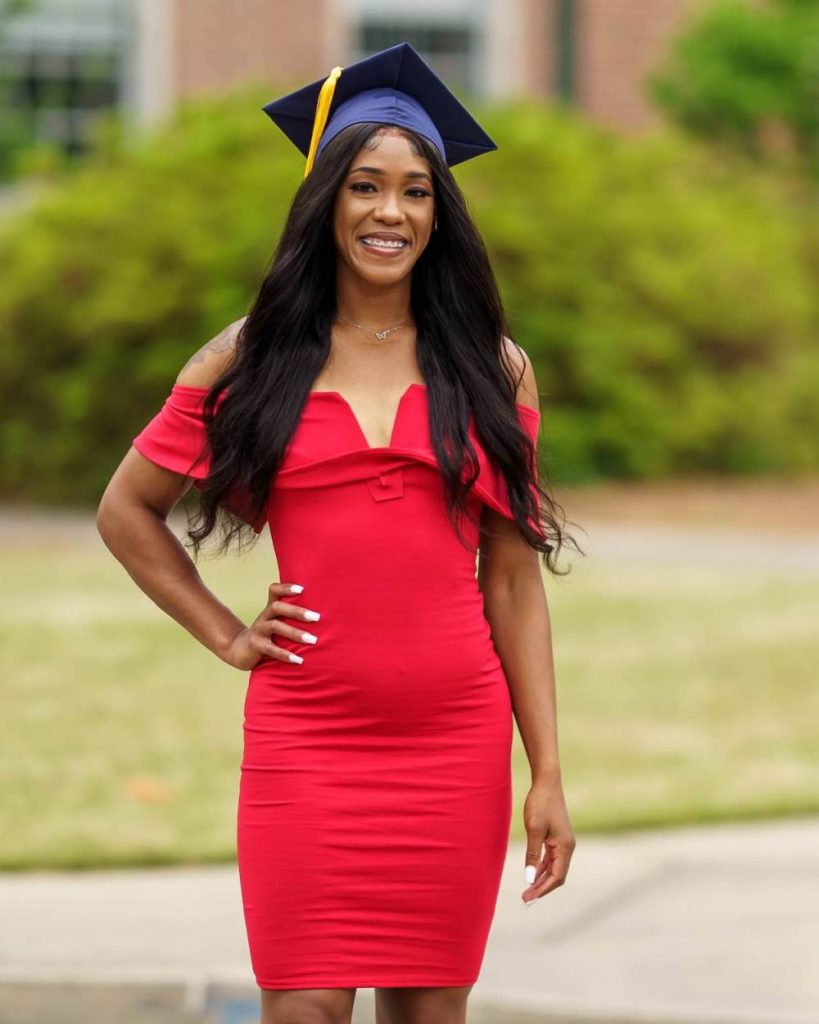 Several factors underlie her goals and academic pursuits, including a strong desire to overcome challenges from her childhood.
"I think that growing up in a tough environment exposed me to a life of struggle at a young age," Shaw said. "I did not have a lot growing up, so I always knew I would have to work harder and possess a lot of determination to get where I wanted to be in life.
"Having two little sisters has always motivated me to be a role model to them and showing them the value of never giving up; that the circumstances that you're given when you're young aren't the things that define you when you get older."
Growing up less than 20 minutes from Oxford in the small town of Taylor, Shaw was very familiar with the university. She is one of four daughters, and, like many others from surrounding areas, she has family ties to Ole Miss.
"When I graduated high school, I was not ready to leave home, and I was fortunate enough to be able to attend Ole Miss and continue my track career here as well," said Shaw, who was a sprinter on the Ole Miss track and field team during her undergraduate years.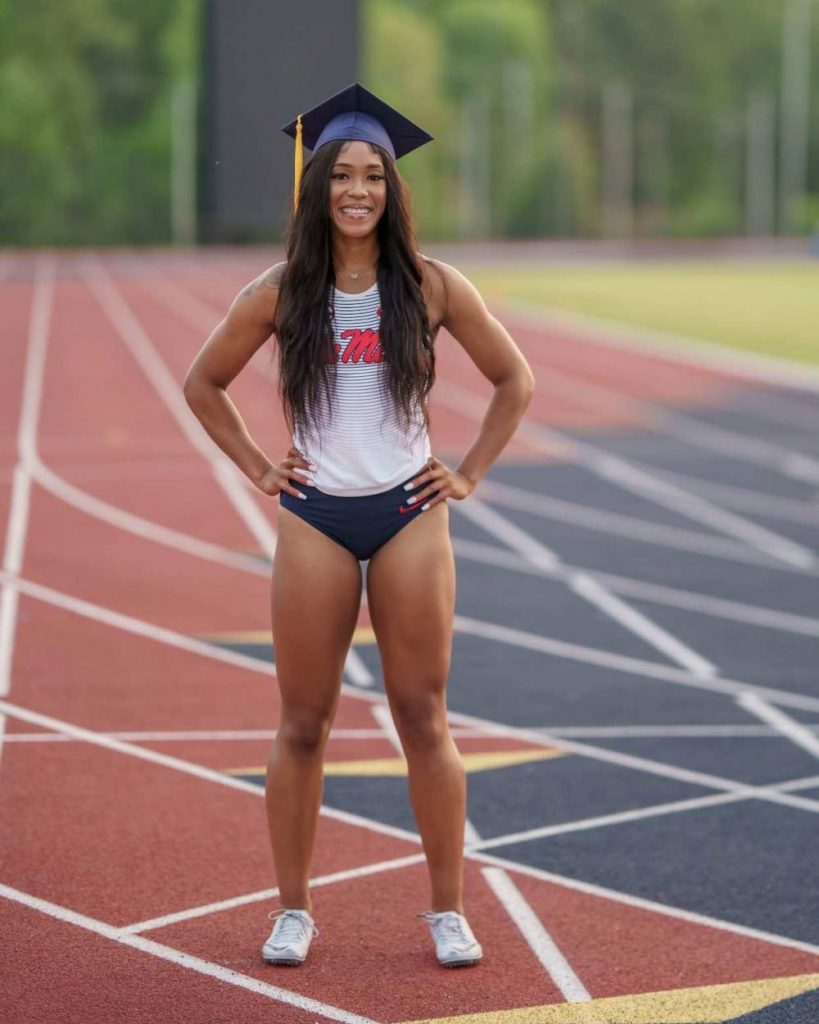 Shaw's ties to the university run through her mother, aunt and grandmother who attended the university. Growing up, she was aware of an especially difficult and emotionally charged connection to the university through her grandmother, Henrieese Roberts, one the Ole Miss Eight who was expelled in 1970 after participating in the "Fulton Chapel Protest." A traumatic experience for Shaw's grandmother, she was not one to speak about what had happened, but her struggles were always something of which Shaw was aware.
"I was definitely told my grandmother was one of the first Black people to come to Ole Miss," Shaw said. "While it was not one of the main decisions that influenced me, it was something that I always kept in the back of my mind."
Once Shaw enrolled at Ole Miss, she found experiences and inspiration in unexpected places connecting her to her grandmother.
"It was crazy because I actually stayed in the same dorm that she had stayed in when she was here; we both stayed in Brown Hall," Shaw said.
"Her story and the stories of all the people that were a part of that are really inspiring."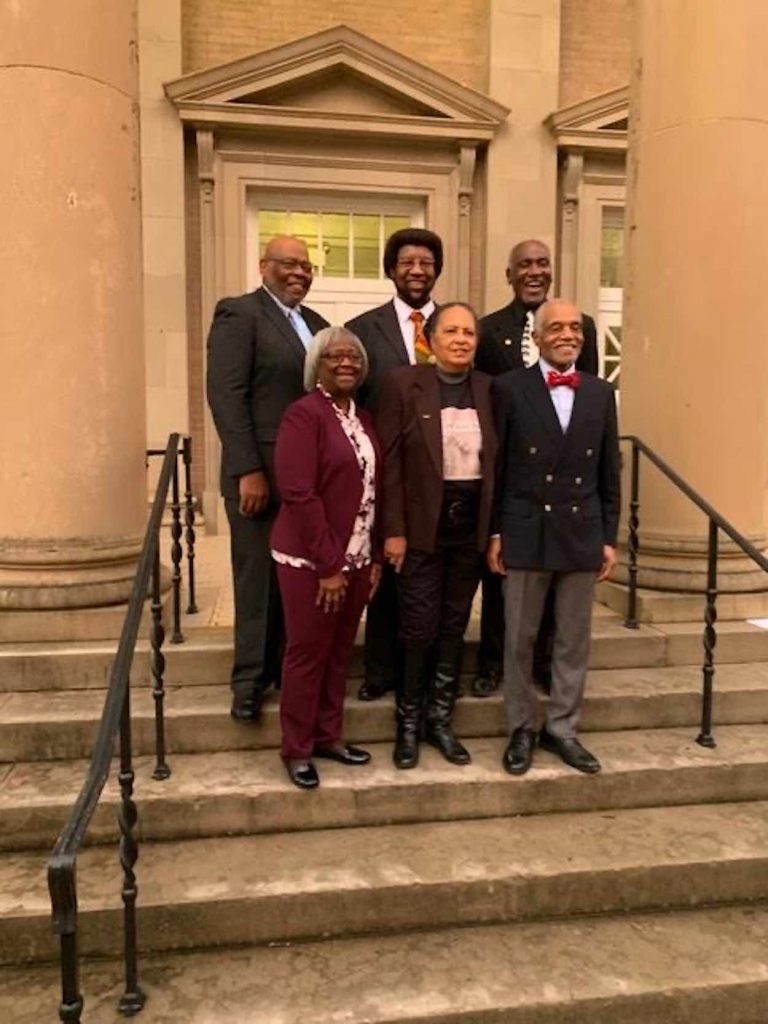 Shaw was eager to take advantage of all the opportunities and experiences available to her at the university that had been denied to her grandmother. This included enrolling in the Master of Science in Athletic Training program, which prepares future health care professionals to pursue a career as a certified athletic trainer. Established in 2021, it is touted as a program that allows individuals to combine their passion for athletics and sports with their ambition to be a health care provider.
Not only did the master's degree program offer Shaw a dynamic academic environment, but she seized opportunities offered through the hands-on clinical experience to learn from a variety of leaders in the field. She found that her background and experiences as a D1 athlete motivated her pursuit of this graduate degree and also provided her a deep appreciation and understanding of what athletes go through.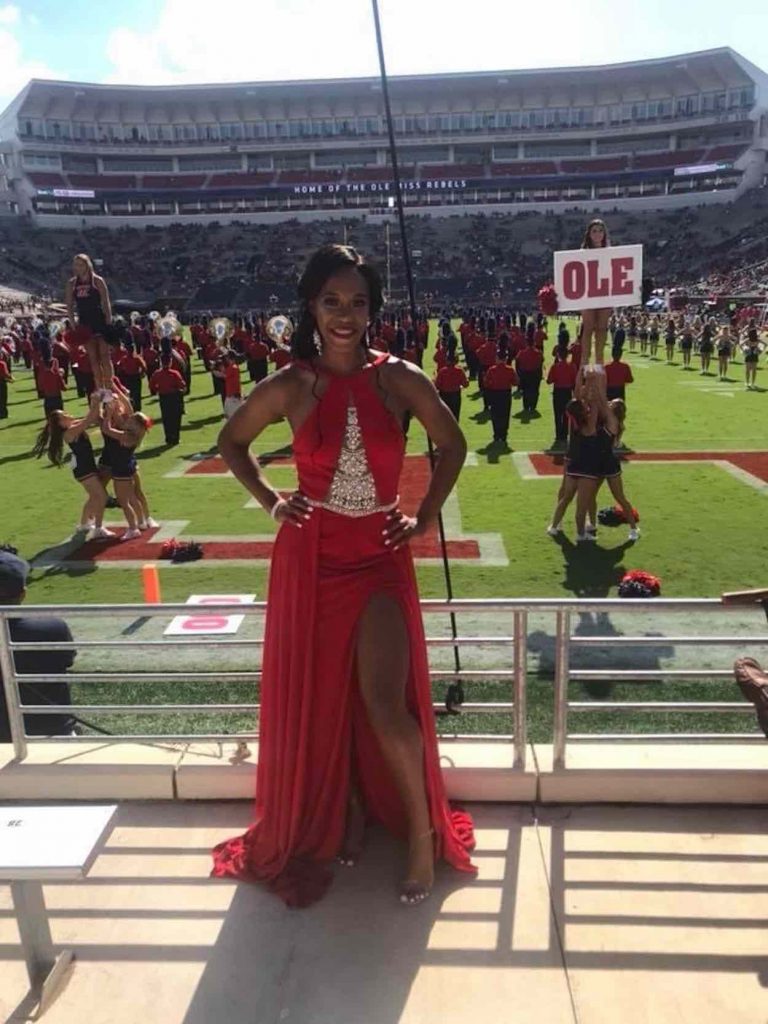 "Being on both sides — being the athletic trainer and having been the athlete — I think that has helped me a lot in relating to athletes more and to just know that they have such big plates to fill. I know how hard they have to work. Careerwise, it is going to help me better understand the athletes I work with."
Meredith Pendergast is associate director of health and sports performance for the Department of Intercollegiate Athletics. She worked with Shaw last season with women's basketball. As the athletic trainer for both women's basketball and women's golf, Pendergast witnesses how the characteristics that make great student-athletes are the same characteristics that most hope to see in employees and young professionals.
"Orianna was able to gain insight into the profession of athletic training while she was a student-athlete," Pendergast said. "In turn, this paved a direct path for her future. In the time that I've known her as an athletic training student, I've seen her gain so much confidence in herself and in her skill set as a clinician."
As she gets ready to walk across the graduation stage on Friday (May 12), Shaw reflects on her six years at Ole Miss and all she has reaped in addition to two degrees.
"I have met some of the best people and have made some lifelong friendships," Shaw said. "Track and field gave me the opportunity to visit places I would have never been able to, and I am so appreciative of that."
Shaw also recognizes the intangibles she has gained in becoming a two-time alumna of the university.
"Before I came to Ole Miss, I was a very shy, to-myself type of person," she said. "Being an athlete and on campus, I was around so many different kinds of people, different cultures and nationalities.
"I think coming to Ole Miss expanded my personality, made me more open to meeting people and to gain trust with people. It has given me the chance to branch out and grow."
When Shaw shares about her plans of working in a secondary school setting and spending more time making memories with family, there is a confidence and drive that runs deep beneath her quiet demeanor. Those around her describe her as a caring person who puts others before herself.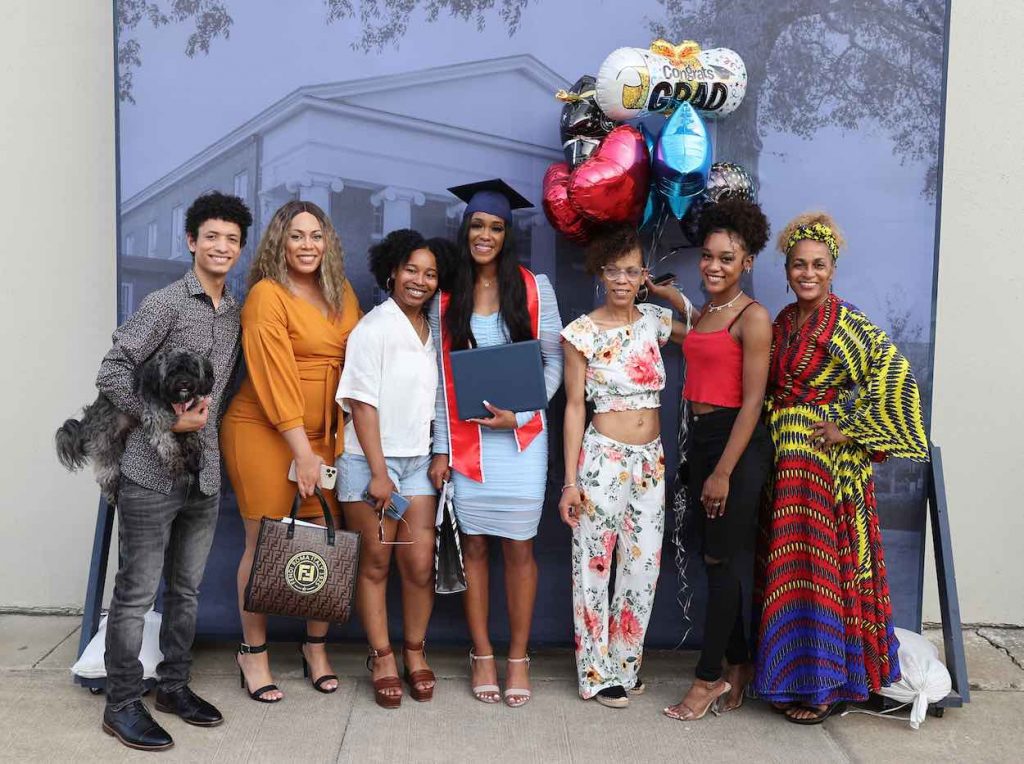 Those personality traits combined with the education and experiences earned during her six years in the "spot that ever calls" will serve her well as she takes the next steps of her career and life.
"Oxford is always and will be home for me," she said. "Graduating with a bachelor's and master's degree from the University of Mississippi is such an honor. I am so blessed to have been able to attend this university for six years, and I have no regrets.
"I hope my journey inspires people with a similar story. I want them to know that you can do anything you set your mind to. It just takes time, commitment, discipline and hard work."
By: Lisa Stone, University Marketing & Communications