Annabelle Harris' love of classics and English shape honors thesis and her future.
All the graduates who cross the stages of the University of Mississippi this weekend get a handshake and a degree, but Annabelle Harris concludes her time on campus with something potentially far more significant: the first draft of a swashbuckling novel that she hopes will launch her writing career.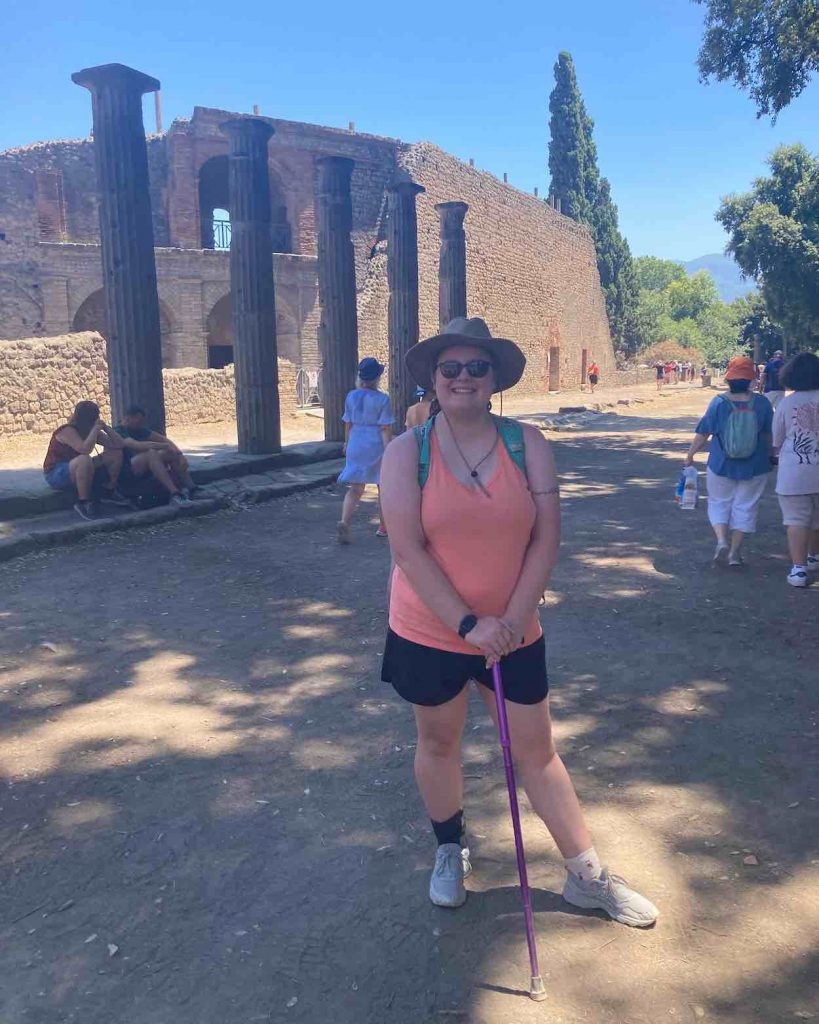 The Oklahoma native, who double majored in classics and English, wrote "Odyssey of a Renegade Queen," blending facets of both her majors into one story, originally as her thesis project in the Sally McDonnell Barksdale Honors College.
Harris knew that UM is one of the best places to be for an aspiring author. With her first novel, "Ode to Rebellion," already on the bestseller list in Oklahoma, Harris came to the university hoping to foster both her skills and ideas for her career as a novelist.
One of her first experiences at UM was her Freshman Venture Trip with the Honors College in New Orleans, where she would meet other honors students who would become her closest friends at the university. It was around this same time that she rediscovered one of her favorite subjects.
Harris began college as an English major, later deciding to pick up classics after meeting Jacqueline DiBiasie-Sammons, assistant professor of classics.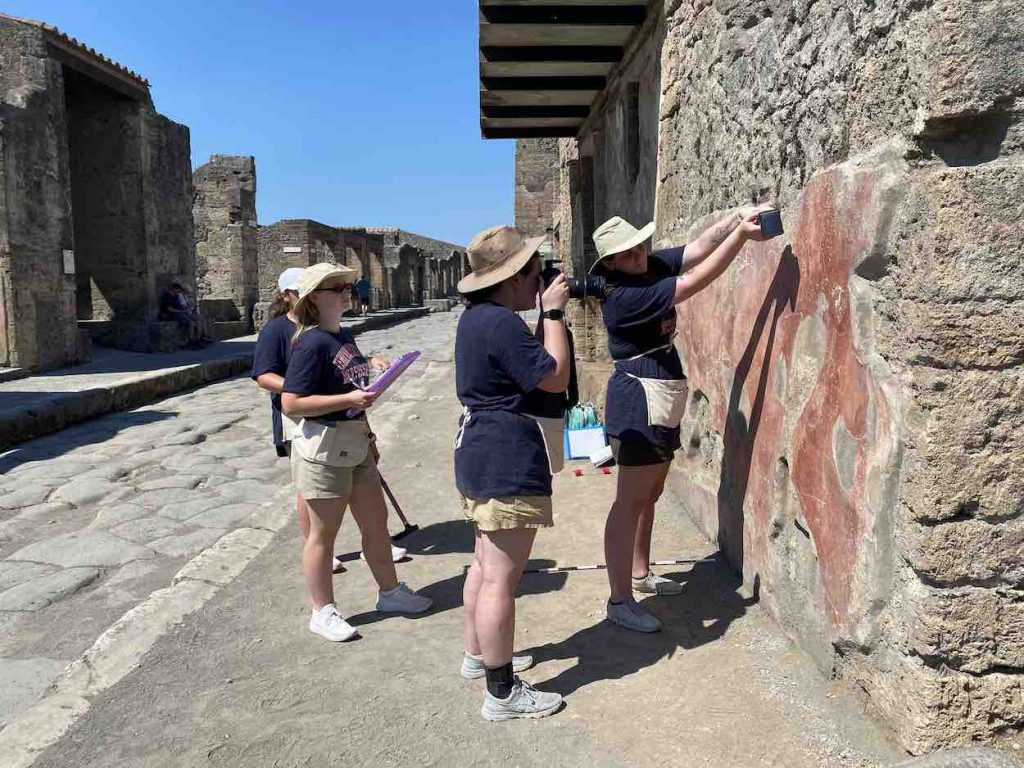 "I had two years Latin in high school, and I needed to fulfill my language credit at UM, so I took her Latin 101 class," Harris said. "I loved her and then the rest of the department, too. They renewed my love of classics, Greece and Rome."
Furthermore, Harris became a Latin tutor. With her love of classics reinvigorated and a consistent love for writing, she unknowingly began what would become her honors thesis.
"The second semester of my freshman year, COVID happened, and the world went online and that was insane," she said. "There wasn't a lot to do other than try to figure out how to navigate the world. That was when I started what would eventually become my thesis."
Her experiences in the Department of Classics provided valuable background for her novel through several opportunities to see firsthand historical locations she would later write about. The first trip came in the winter of her junior year, when she traveled with classmates to Rome.
"It was the first time I'd been out of the United States and was the most amazing experience," she said. "We spent two weeks trekking around Rome and towns nearby and eating amazing Italian food."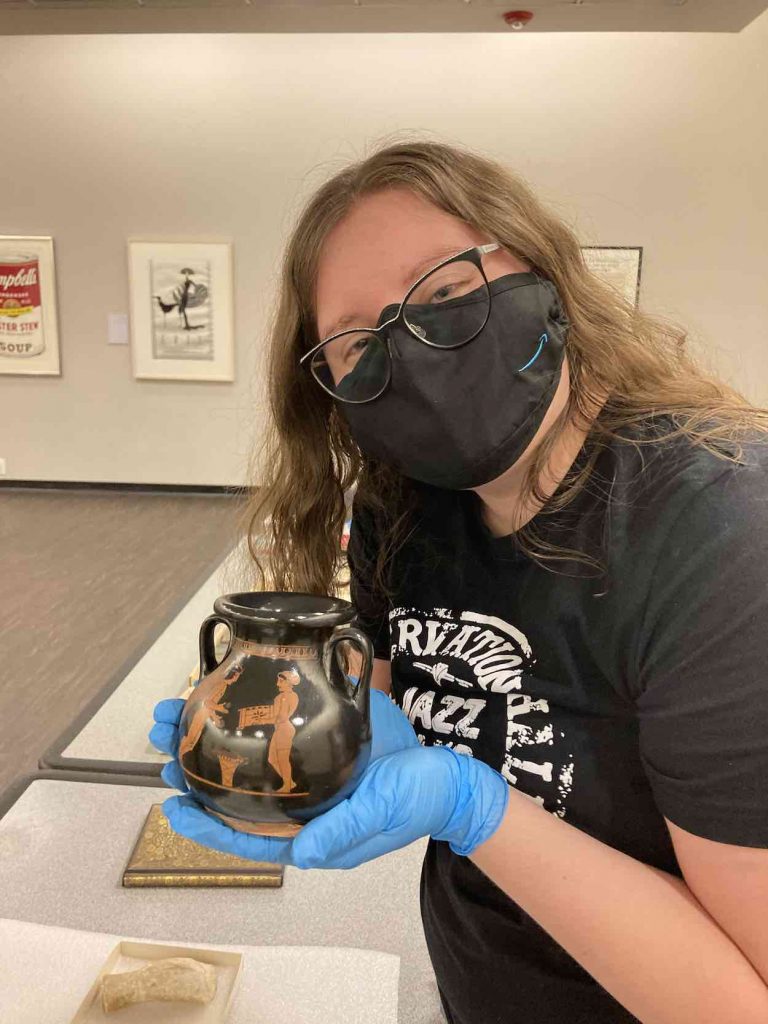 That summer, Harris spent two weeks working with DiBiasie-Sammons and other students in Pompeii, studying ancient graffiti.
"Our hotel was literally right off the archaeological site" she said. "When we opened our shutters, the archaeological site was outside our windows.
"We worked in Pompeii and spent time in Naples. We visited Herculaneum and Greek and Roman tombs outside one of the city gates. It had just opened to the public, and we were some of the first people to see everything."
Harris and her classmates even got to present their research at the 2022 Mississippi Archeology Showcase.
"One facet I focused on was the handwriting," she said. "When I saw this graffiti and the way the letters tilt on the wall of a tomb, I thought that it was written by a left-handed person like me, because the letters had the same slant that mine do when I try to avoid smearing my words."
Harris' travels around the Mediterranean guided large portions of her historical novel.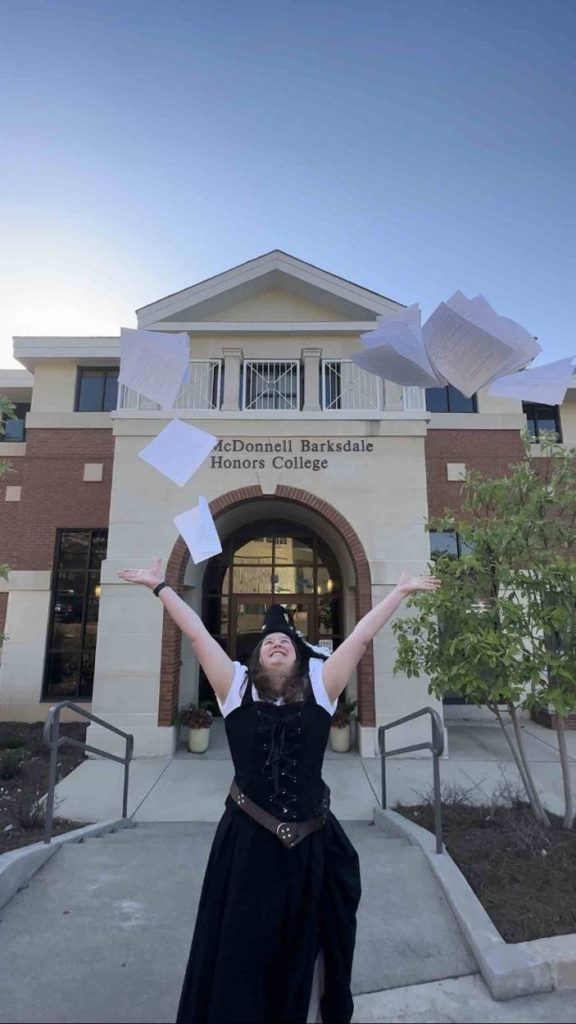 "My thesis is a historical fiction novel set in the Golden Age of Piracy, so the story takes place between the years of 1717 and 1720, roughly," she said. "I read a few scenes for my workshop classes with Professor Tom Franklin and worked on it on the side. He said, 'If you decide to do a thesis in creative writing, I would like to be your adviser.'
"I spent the last two years writing like a lunatic, madly trying to get done in time to defend and graduate, but I explore a lot of things in the novel, so it was not a fast process."
In the future, Harris wants to follow her passion by writing more novels.
"After I graduate, I'm planning to work through another draft of this book and get it published," she said. "My first book, 'Ode to Rebellion,' was through a smaller publishing company focused on eBooks.
"For this one, I would like to get an agent and have it published with a big-name publisher, then write even more books."
By Abigail Martin, College of Liberal Arts
Watch "Walking with Champions" video interview with Annabelle Harris.