Taylor Medalist Rhonda Brown no longer running from school, but running toward her dreams.
After graduating from high school in 1995, Rhonda Brown had no interest in attending college. That changed 20 years later, and in just days, she will graduate with a Bachelor of Multi-Disciplinary Studies from the University of Mississippi at Booneville.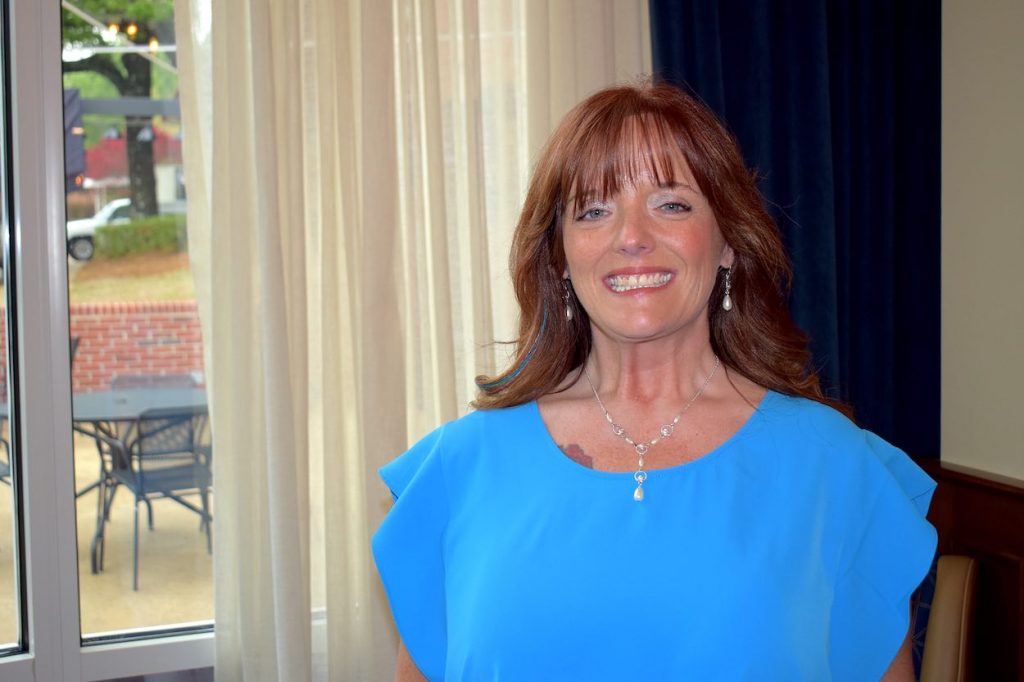 "I was not the student I am today," Brown said. "I couldn't see myself spending money to go to school when I'd been spending years trying to get out of school. I had a part-time job that I was going to make full-time, then I met my husband and fell in love. I was just content with life.
"In 2015, my husband, Ken, was placed on disability for a medical condition, and my job wasn't paying enough."
That's when Brown and a co-worker decided they were going to open a child care center. After researching requirements, they both decided to look into the early childhood education program at Northeast Mississippi Community College.
"I completed the program and then this program associate position at the Resource and Referral Center on campus became available," she said. "I was really happy with life and proud of the 4.0 I earned at Northeast. I thought things couldn't get any better."
Brown didn't realize that it was just the beginning of her journey. When she interviewed for the position at Northeast, she recalls the president encouraging her to consider continuing her education. Later, her supervisor encouraged her to think about pursuing a bachelor's degree for possible promotion opportunities.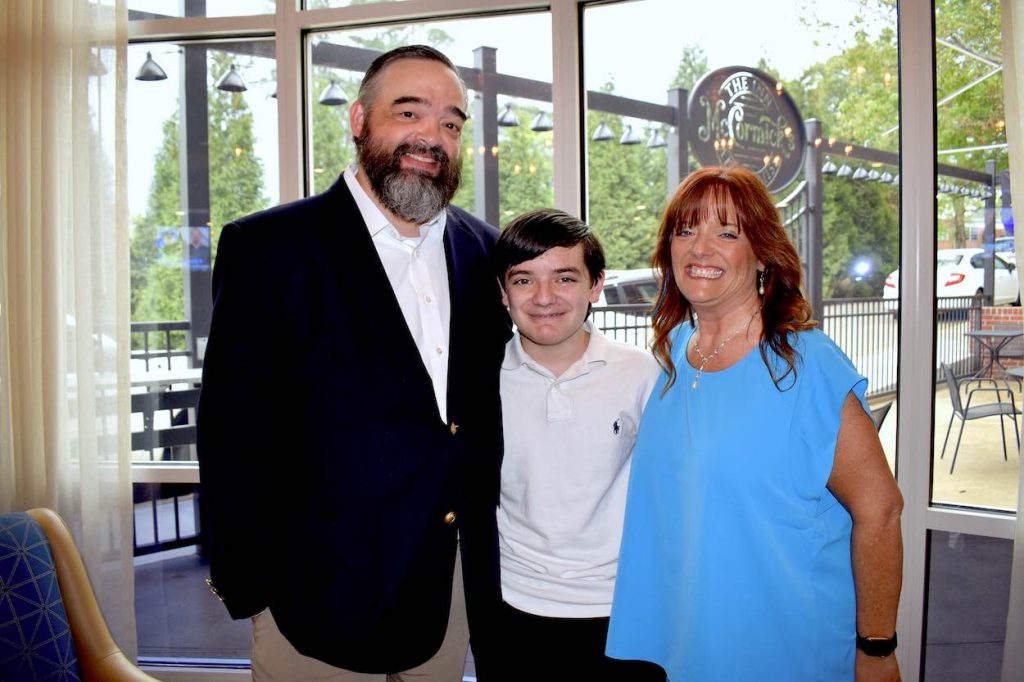 Brown was open to the idea, but the wife and mother was already working full time. It was important that she found the right program to fit into her life.
"I really wanted to continue in education, but I work during the day and wouldn't be able to student teach," she said. "I knew Ole Miss-Booneville was here on campus, so I could take day or night classes without much travel."
She soon learned about the multidisciplinary studies program, where she could do three minors including education. Before enrolling, she took a few more classes through Northeast that would transfer for the bachelor's program.
Once she was ready, she enrolled in the Booneville campus' bachelor's program in multidisciplinary studies minoring in education, psychology and sociology.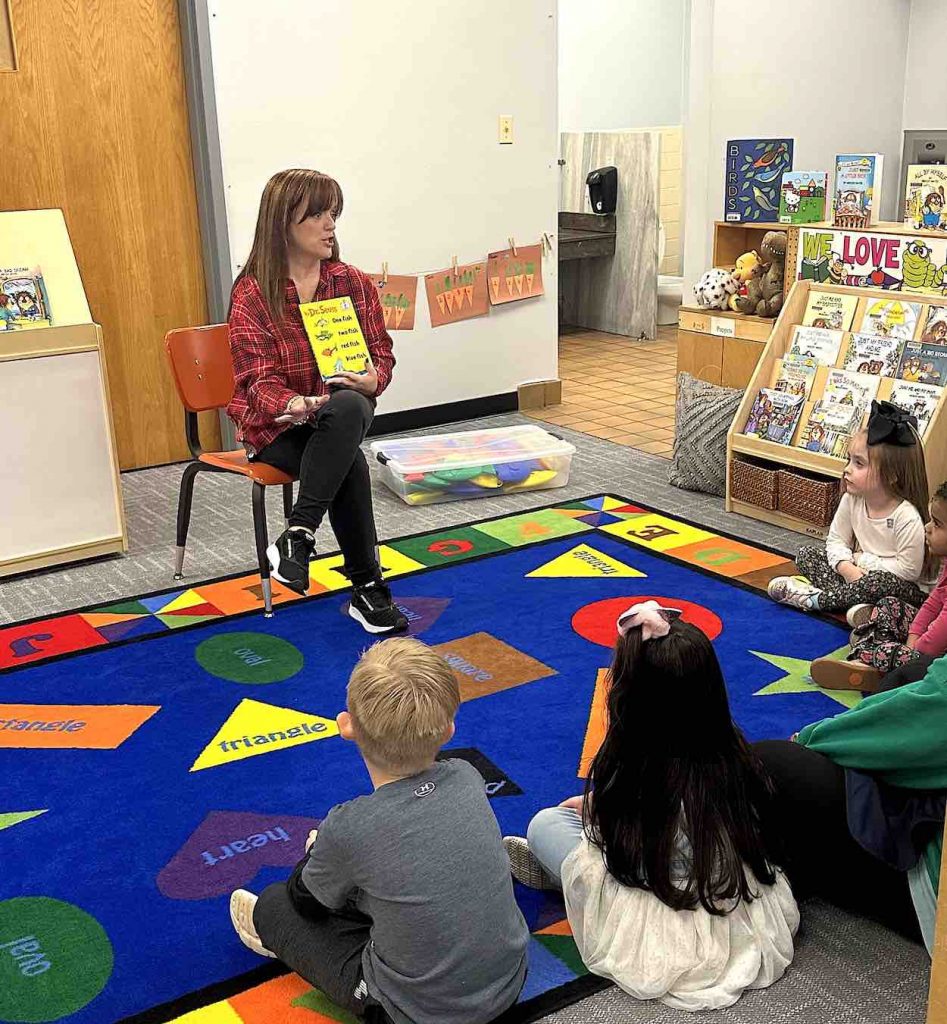 "I love my education classes, but I fell in love with psychology," Brown said. "I have the best teacher who makes the classes so interesting. I started thinking about how I can do education in psychology and all the possibilities. The more I learn about it, the more I want to help people.
"I can always get my master's and teach at Northeast, I can do counseling and treat people, or I can counsel people during the day and teach online classes at night. I saw the endless list of possibilities and I love that."
Multidisciplinary studies proved to be just what Rhonda, now 46, needed as a student and professional with multiple passions. Also, being able to take classes a few buildings from where she works made her goals that more attainable.
"A lot of what we do at the Resource Center is working with teachers and students, but we also work with families," Brown said. "In addition to education, I felt like psychology and sociology complemented what I do."
Brown has maintained a 4.0 GPA and has received several honors and recognitions. She was recently selected as a 2023 Taylor Medal winner, the only multidisciplinary studies student honored this year.
She also has been inducted into the Alpha Sigma Lambda Adult Learner Honor Society, Phi Theta Kappa, Phi Kappa Phi, Phi Signa Theta and The National Society of Leadership and Success. She is the 2023 class marshal and is recognized as the Outstanding Senior for Multi-Disciplinary Studies.
"I'd never heard of the Taylor Medal, but the more I hear and learn about it, I'm so proud because it hasn't been easy," Brown said. "It confirms all this hard work has been worth it."
While attending the Taylor Medal dinner, Brown was in line to shake hands with Chancellor Glenn Boyce when she saw her cousin Jamie Cox, whom she hadn't seen in years. It turned out that he is the Taylor Medal winner for the university's Desoto campus. It was an especially proud moment for Brown, who, like Cox, is a first-generation college student.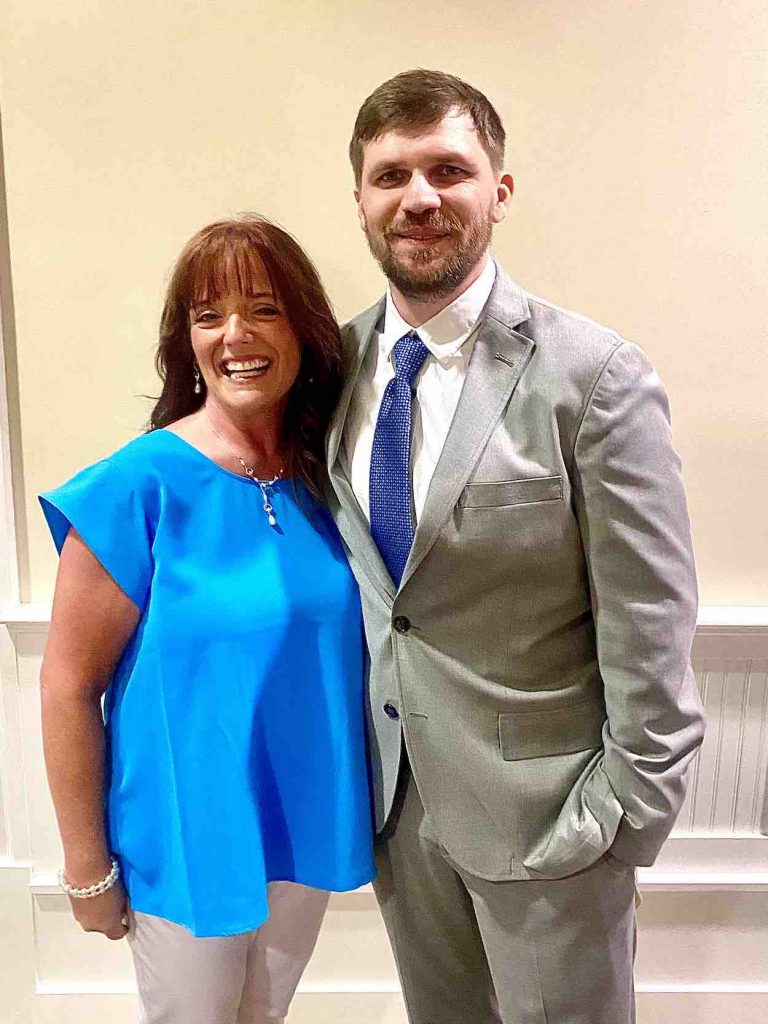 "To me, that's what Ole Miss-Booneville and the regional campuses mean," Brown said. "That's how they are impacting lives."
While the faculty and staff have made a lasting impact on Brown, she has done the same with them.
"I have had the pleasure of knowing and teaching Ms. Brown for the past two years as a student in three of the classes that I teach," said Kimberly Sallis, adjunct professor in the Department of Psychology. "She is a conscientious student who attends class regularly, comes to class prepared, participates in all in-class activities and her comments in class enhance the learning of others.
"Overall, she performs in the top 1% of the students I have taught for the past 22 years."
Brown says her key to maintaining a 4.0 GPA has been learning how to organize and prioritize her educational, professional and personal responsibilities. Most important, it has been having the support of her husband and their 14-year-old son, Robert.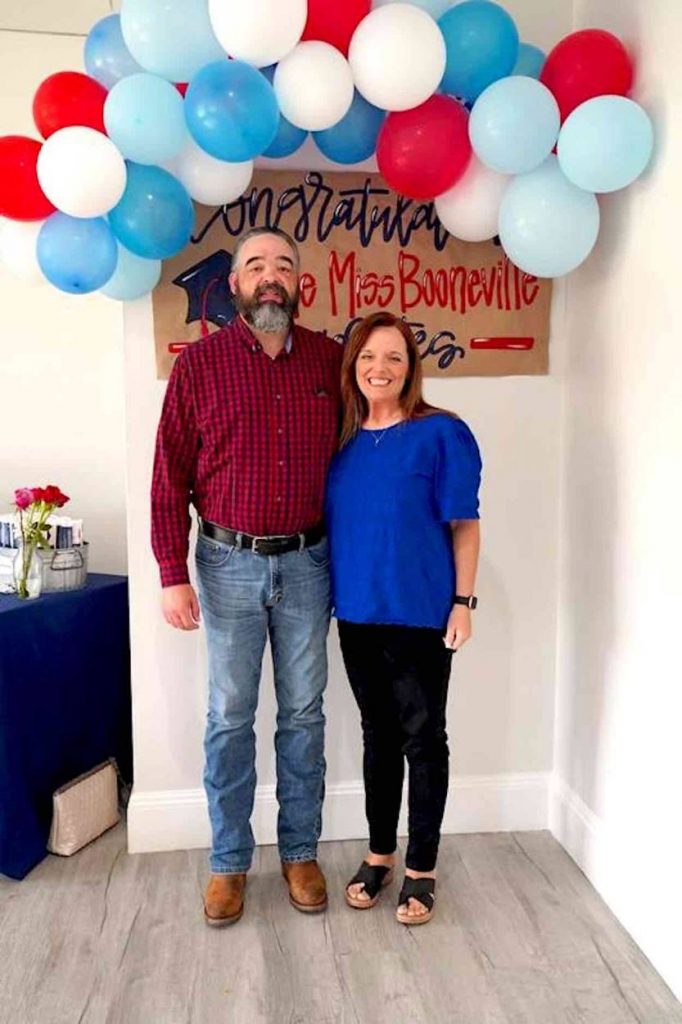 "My family is very supportive," Brown said. "My husband has been there to help at home and with our son. I've been able to explain why I'm working so hard, and my son understands he should do what he can now while he's young enough to do it.
"I make time for myself because I need it, and I work really hard to make time for my family because I appreciate them. I'm doing this for them."
Brown's journey is not over; she plans to begin the online master's program in clinical mental health counseling at Delta State University this fall. While she has direction, she's keeping her options open when it comes to her long-term professional goals.
"I really hope to find a teaching position in the psychology department because I want to work with students and help change their lives," Brown said. "I would also love to do counseling.
"Again, that's what I love about the multidisciplinary studies degree. I can have more than one long-term goal."
By Ciara Walker Williams, Division of Outreach and Continuing Education