Braxton Thomas taps into personal experiences in her pursuit of a graduate degree at Ole Miss.
Braxton Thomas never thought she would be watching the events of Jan. 6, 2021 unfold right before her eyes, but there she was. Thomas was pursuing her master's degree in Southern studies from the University of Mississippi while working as a staff assistant for U.S. Rep. Bennie Thompson, whose Rayburn House Office Building is across the street from the Capitol in Washington, D.C.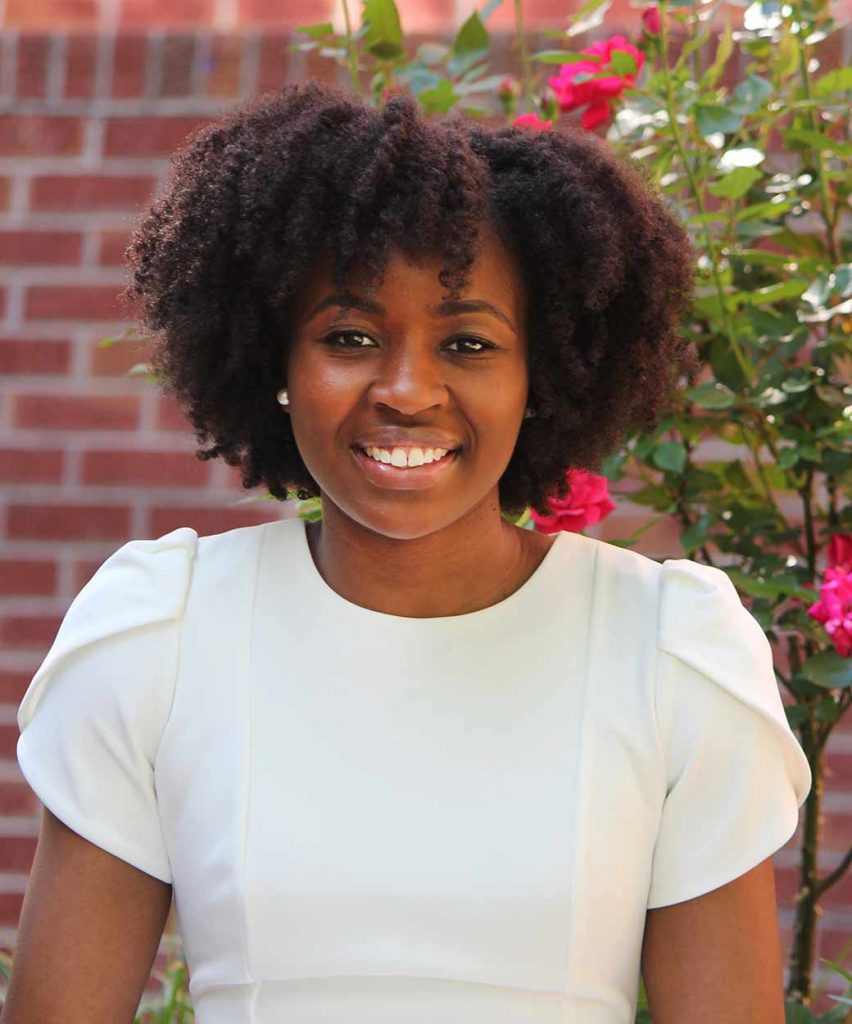 "We knew something was going to happen that day, but we didn't know to what magnitude," said Thomas, whose role included coordinating interns, writing congressional records and setting up tours.
She was looking out the window with a coworker while they were also watching the news on the many televisions in the congressman's office.
"The next thing we know, people started climbing up the sides of the scaffolding and I was like, 'What are they doing on the side of the building?'" Thomas said. "People were breaking windows and climbing through them, and we were literally watching them, and it was like the TV was a close-up of what we were seeing from afar."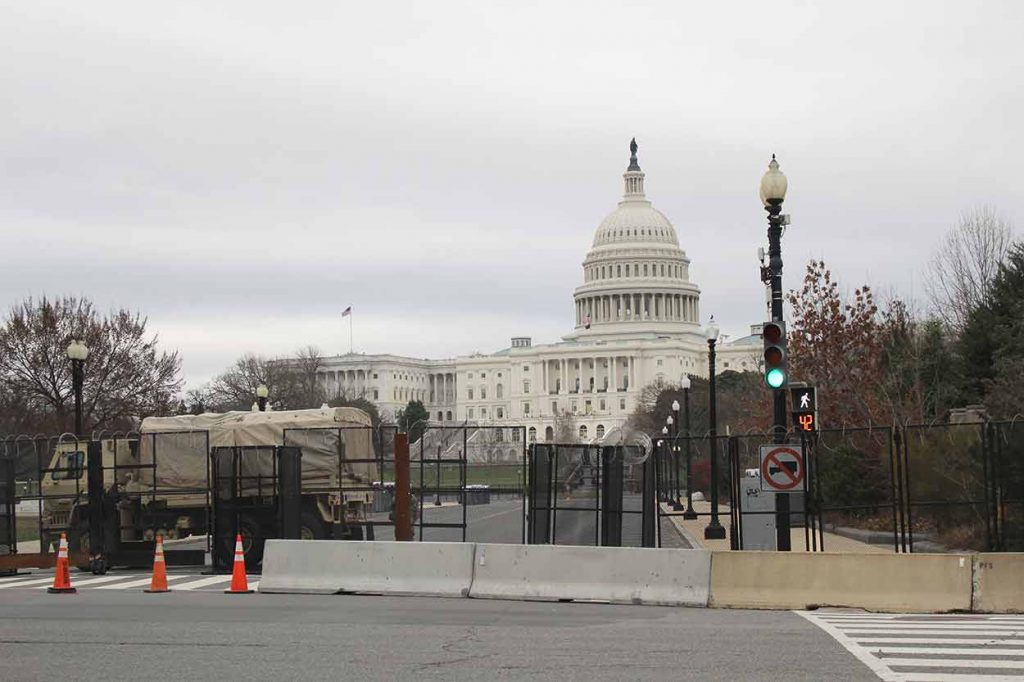 Shortly thereafter, the office went into lockdown and no one left until around 10 p.m.
"I wasn't scared until the next day," Thomas said. "I think I was probably in shock. It felt like an episode of 'The Twilight Zone,' it was crazy. It wasn't until the next day that I had some time to process and I started having nightmares."
Thomas, a Tupelo native who earned her undergraduate degree in history with a minor in sociology from Millsaps, took her trauma and turned it into classwork, taking photographs of barricaded buildings in Washington, D.C., and Alexandria, Virginia, for David Wharton's SST 534: Documentary Photography course.
"I think seeing the barricades was kind of reflection of the state of the nation," Thomas said. "We talk about the Global South and the United States as a whole, and my professors were so flexible with me when I wasn't in Mississippi, and Dr. Wharton was so enthusiastic about me photographing what I was seeing on Capitol Hill.
"I am thankful I was able to use real life situations and turn it in to projects for my classes."
The COVID Cohort
Because of the pandemic, Thomas took all her courses remotely.
"My professors had an open-door policy, or I should say, an open Zoom policy," Thomas said. "They made themselves available to us at all times, and I'm really thankful for them because although it was difficult, they were at our fingertips.
"While it was difficult for us as students, I'm pretty sure it was difficult for them as instructors. I felt detached, but I was thankful to be in the Southern studies program."
Catarina Passidomo, Southern Foodways Alliance Associate Professor of Southern Studies and Anthropology, said she is proud of what Thomas accomplished.
"We are always proud of our graduates, but this year's class, which we fondly refer to as the 'COVID Cohort,' is particularly resilient," Passidomo said. "To the already challenging milieu of doing graduate school in the midst of a pandemic, Braxton Thomas added 'working as a legislative aide in Washington, D.C. during an insurrection' to her COVID-era bingo card."
Finding Inspiration in the Past
While in D.C., Thomas also was enrolled in SST 533: Fieldwork and Oral History with John Rash, making a documentary film about her grandmother in Mississippi. She used her mother's help to take video and aunts who would take photographs as Thomas directed them from afar.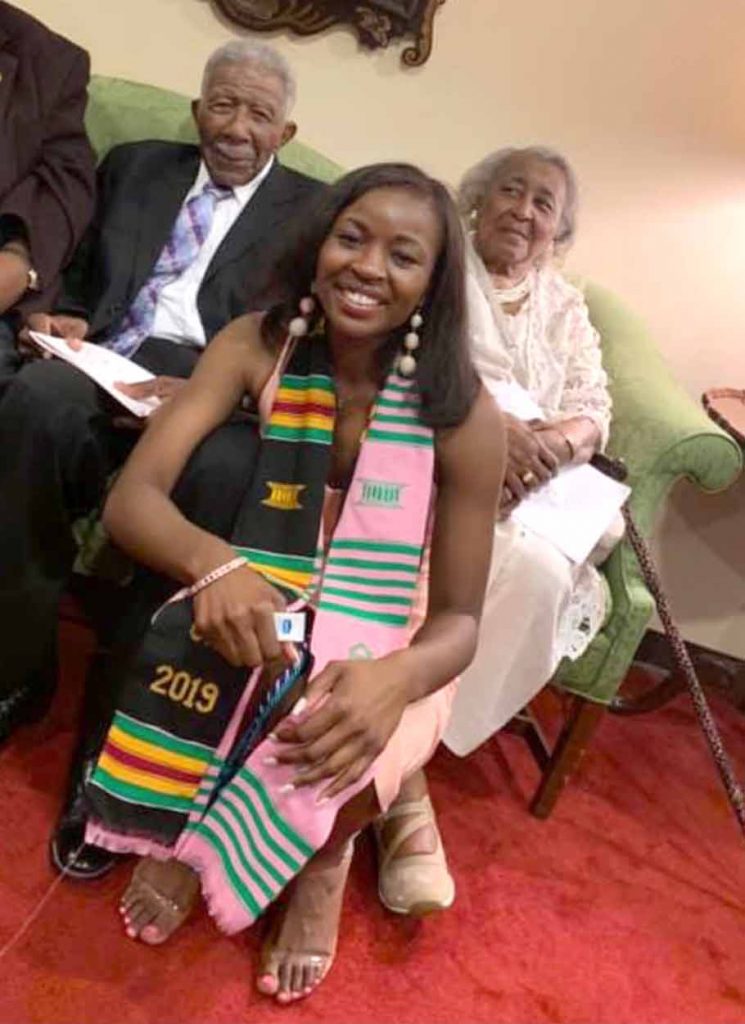 "The film came about because I always talk to my grandmother about her childhood in Webb, Mississippi, in Tallahatchie County," Thomas said. "She always talks about what the town used to look like and all the stores and the people, but now, none of that is there.
"I began doing oral histories with her, and she started telling me about how so many people left Mississippi, and I realized I have family members who are specifically a part of the Great Migration who live in Detroit, St. Louis, Chicago, even Nebraska."
Thomas used the voice of Georgia R. Wheeler, her 92-year-old grandmother, as the foundation of that documentary and examined why Webb looks so different now.
She completed her legislative work with Thompson's office and was able to return to Oxford in the summer of 2021, with a keen interest to concentrate on Webb. She turned her research into her master's thesis, "Webb Rises: A Closer Look at Webb, Mississippi and the Unknown."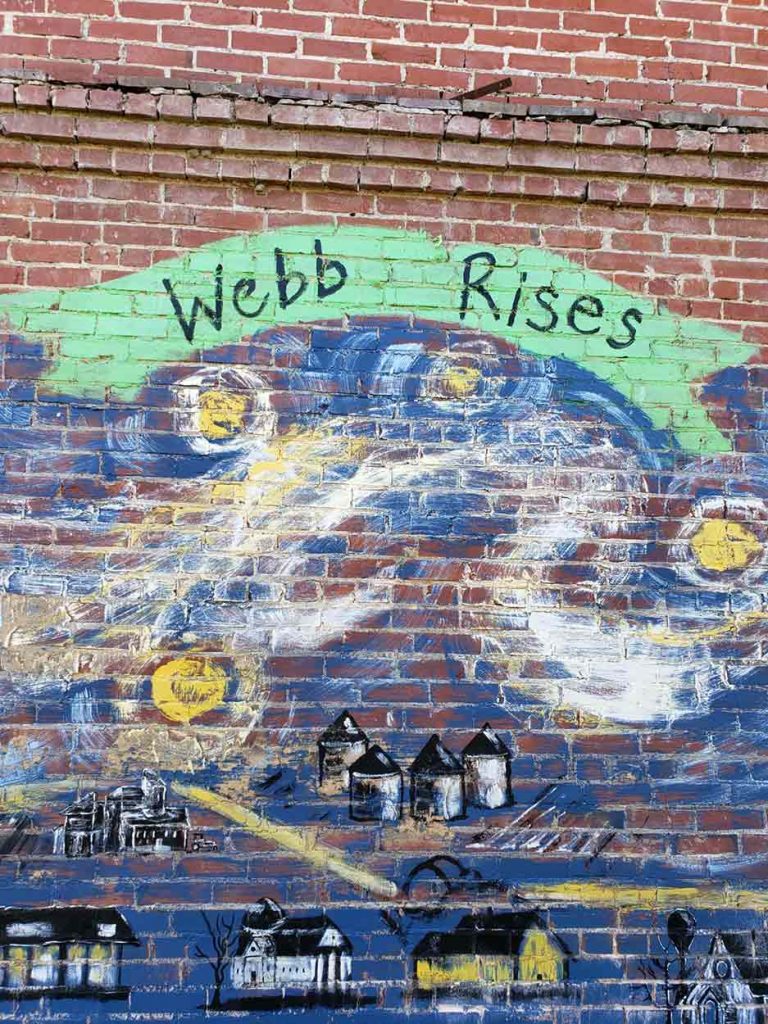 "My thesis is a continuation of the documentary I did on my grandmother," said Thomas, who looked at census documents and conducted oral histories with Tracy Mims, the former mayor of Webb, and his mother, Mrs. Herma Mims-Floyd.
"I am focusing the fact that Webb and Tallahatchie County as a whole haven't been documented as much as other parts of the Delta, especially its Black life and Black activity due to its size and the people who were controlling the politics of the town at that time."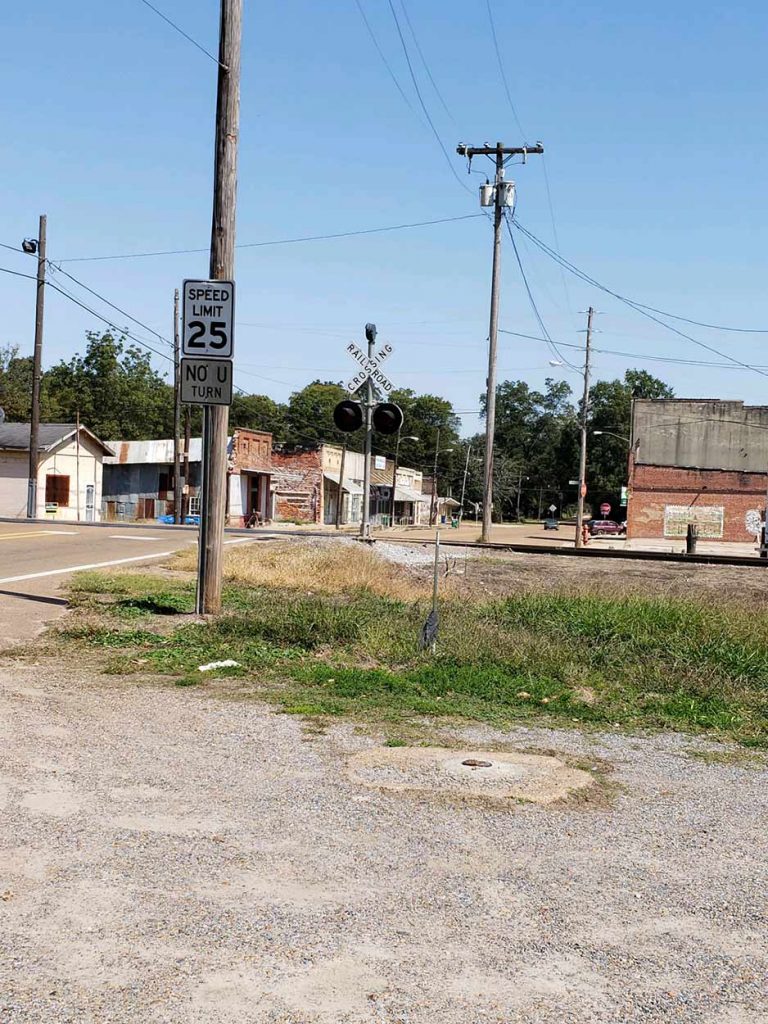 More than Academics
Her work on the Oxford campus also included being a member of Gamma Beta Phi honor society, a graduate student senator, a William Winter fellow and a graduate assistant in the Center for Community Engagement.
There, she assists with the Bonner Leaders Program, which was launched in the fall of 2021 to help students build skills in the nonprofit and public sectors while deepening their knowledge around the social and environmental issues facing the region.
Thomas said the year she was enrolled remotely, coupled with the year she has been in Oxford, flew by.
"I've enjoyed my time in Southern studies and I couldn't have asked for better support from the people here," Thomas said. "I did not think I would be here at all, but I am here and I am almost finished. It's really worked out."
By Rebecca Lauck Cleary, Center for the Study of Southern Culture