Kelly Bator selected as one of few female Air Force pilots.
Kelly Bator arrived at the University of Mississippi with hopes of entering the medical field like her parents. Little did she know, she would follow in the footsteps of her grandfather, a World War II veteran.
Bator, who is graduating this May with a degree in multidisciplinary studies, recently was selected to be a pilot in the United States Air Force.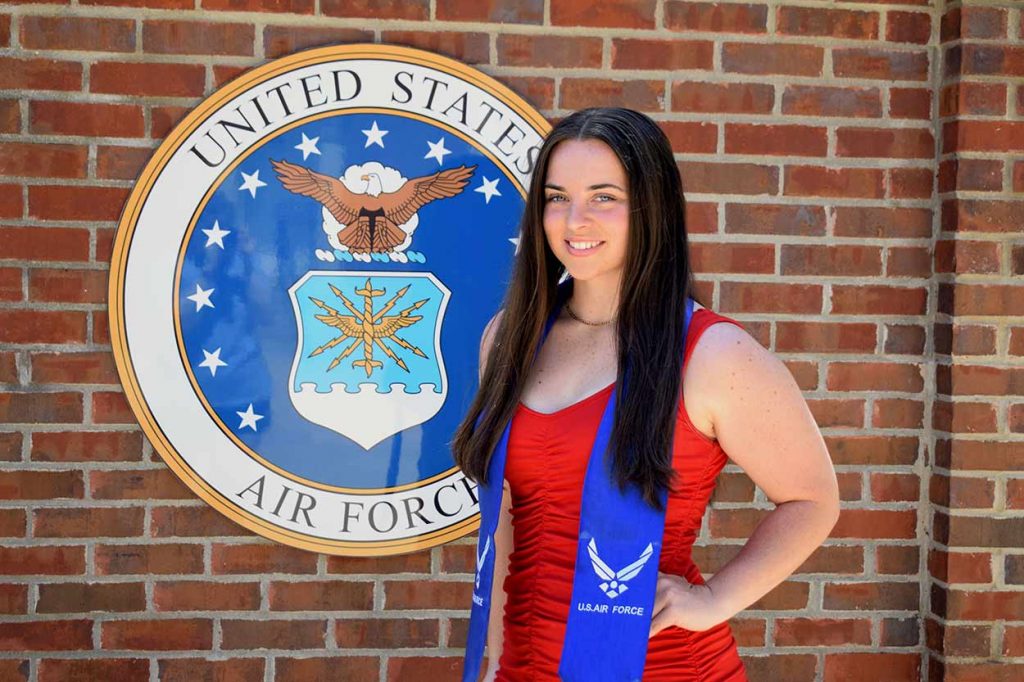 Her story began at Ole Miss in 2017. Originally from Meridian, Bator was drawn to the university because of its affordable tuition. She majored in biology, but something wasn't right.
"It just was not for me," Bator said. "I didn't know what my purpose was and what I was doing with my life."
That feeling went away after a trip to New York to visit her grandmother.
"When I visit my grandmother, I always make sure to visit my grandfather, a World War II veteran," she said. "That day at the cemetery, it was different. It's hard to explain or even believe, but there was a spark that went through me and I knew I had to join the military.
"I had to have a bigger purpose in life; I was put here for a reason."
With newfound motivation, Bator joined the university's Air Force ROTC. She changed her major to multidisciplinary studies in her junior year. The program allowed her to customize her degree with minors in aerospace studies, general business and gender studies.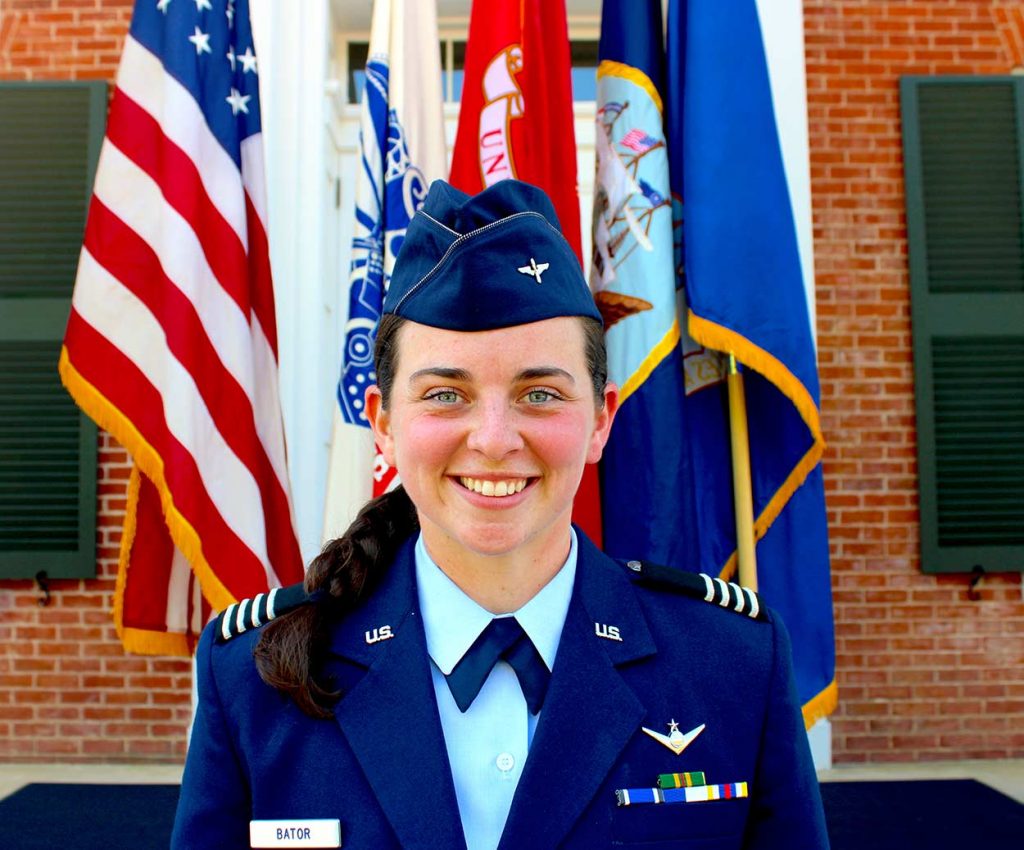 "The MDS major is an opportunity to learn more," Bator said. "The program doesn't limit you to one subject, so you can do whatever you want. I can become a pilot with any major, so why not experience more of them?"
Bator's new path, however, did not come without challenges.
"No one took me seriously as a pilot hopeful at first because my GPA wasn't great and I was a chubby girl," she said. "You have to earn it. Nothing in life is just handed to you.
"I worked really hard, got my GPA up and lost 55 pounds in order to meet the Air Force regulations to go to field training. I ended up getting it and going to Camp Shelby."
The COVID-19 pandemic delayed her trip to Camp Shelby. While Bator was at home during COVID, she took her plans a step further and earned her private pilot's license.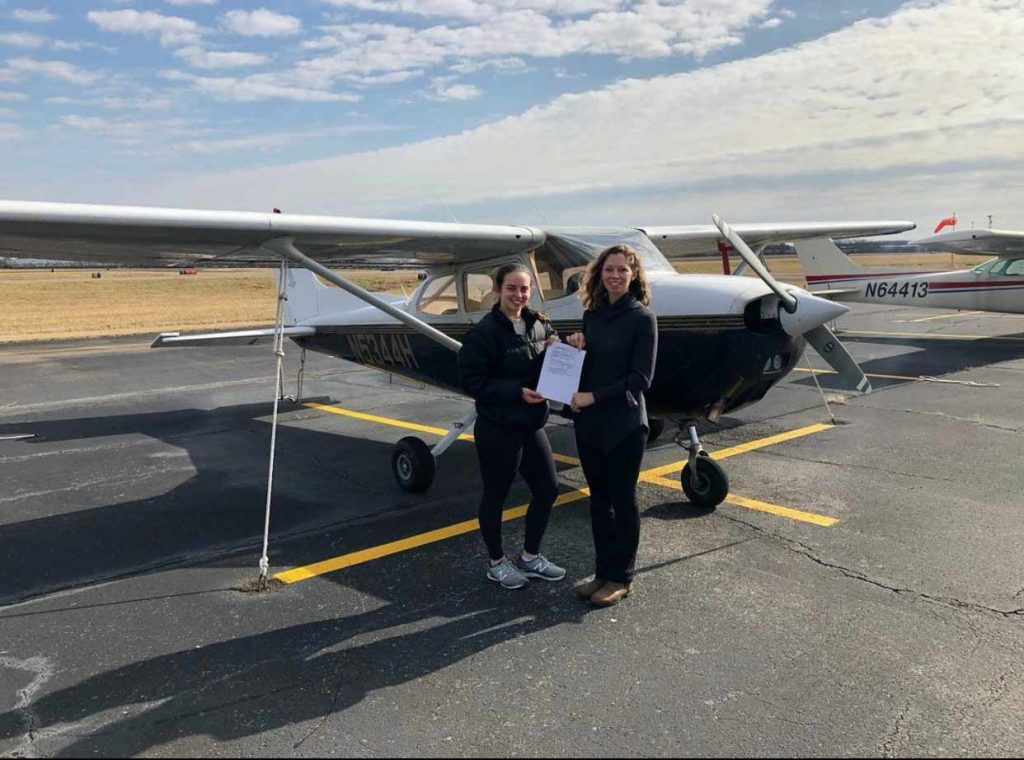 "I can fly an airplane now," she said. "I knew it was not going to be an easy task, so for two months I deleted social media and I just focused. You can't halfway know your stuff when it comes to flying an airplane."
The effort paid off. At Camp Shelby, she learned that she had landed a coveted pilot slot in the U.S. Air Force.
"They called me out of my bay on TD-7 at Camp Shelby and, at first, I honestly thought I did something wrong and was in trouble," Bator said. "Boy, was I wrong. They told me I was going to be a pilot in the U.S. Air Force. There were only 47 girls selected out of 430 pilot selects.
"My bay mates and I all celebrated – that was such an amazing moment. I can't even put into words those feelings from that day."
Bator is spending her final semester at Ole Miss serving as AFROTC cadet wing commander. Lt. Col. Christopher Maroney, commander of the AFROTC, was impressed with Bator's ability to "remain determined in the face of adversity."
"Cadet Bator is one of the most enthusiastic and resilient cadet wing commanders we've had in our program," Maroney said. "I distinctly remembering sitting down with her in my office to talk about her goals before she started our program, and I'm very proud of the leader she has developed into."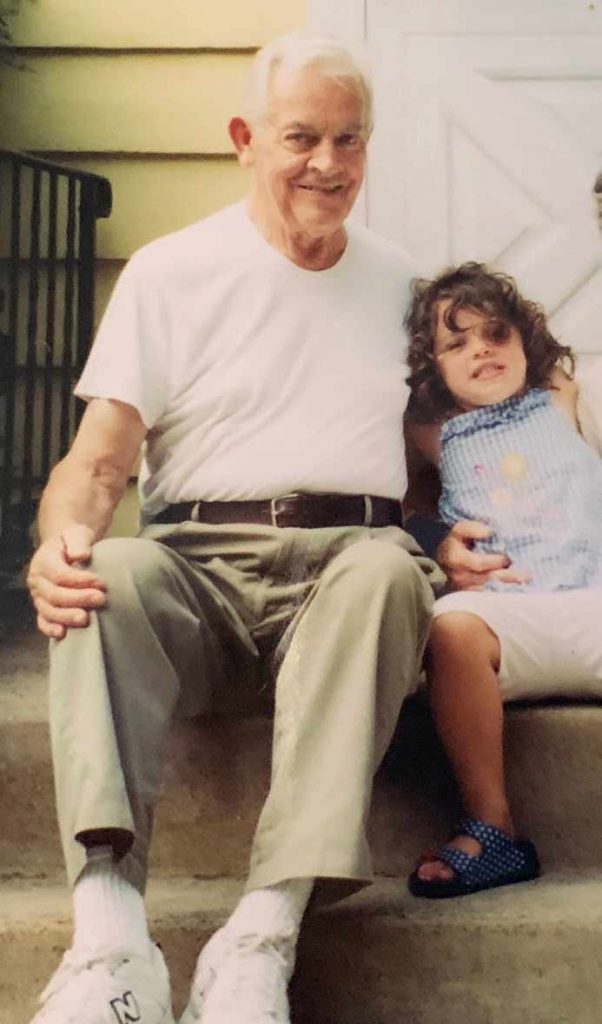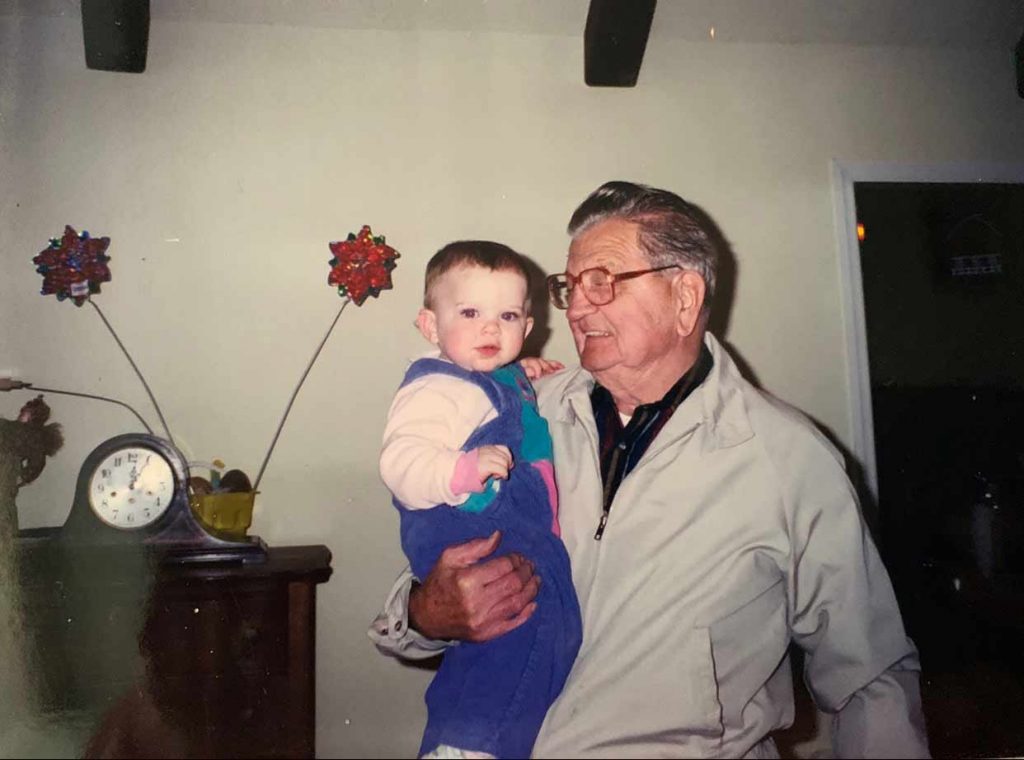 Bator credits both of her grandfathers for her success.
"A couple days after I began field training, my remaining grandfather died," she said. "I had to make the decision to go home and break COVID protocol or stay, which could have resulted in me not being able to attend Camp Shelby.
"That was one of the hardest decisions I have ever had to make. My grandma called me and said that my grandpa would want me to stay and follow my dreams.
"That gave me the motivation to push through. My grandfathers are a huge part of my story and the reason I'm here today. I wish more than anything that I could take them for a ride in my plane, but I know every time I'm in the sky they're right with me."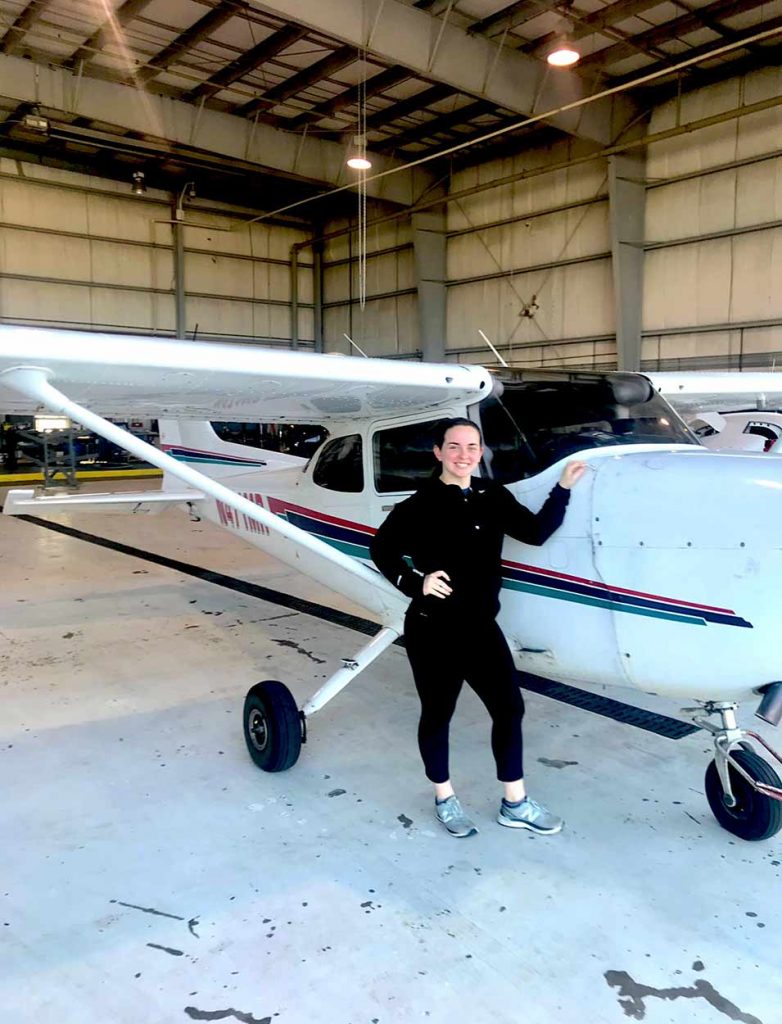 After graduation, Bator will commission in May and attend pilot training in Columbus shortly thereafter.
"We're very excited for her to start pilot training just down the road at Columbus Air Force Base in the coming months and look forward to her returning home to Detachment 430 as often as she can," Maroney said.
Bator wants her fellow students to know it's OK to change direction.
"You can be halfway through college and wonder if you are making the right choice and fulfilling your purpose," she said. "Look at me now. I wake up and I get to do something bigger than myself. I get to inspire others and fly planes.
"If you had asked me freshman year what I'd be doing, I'd say prepping to go to med school.
"Life can hit you hard out of nowhere. All it takes is a little spark to put you in the right direction. I bet other students feel the same way. Just because you wander doesn't mean you're lost; it's about finding what you are meant to do."
By Erin Garrett, Division of Outreach and Continuing Education