Cliff McKay nears finishing University of Mississippi master's degree at 87 years of age.
Presbyterian minister Cliff McKay served the University of Mississippi as a chaplain from 1959 to 1964, and he witnessed history when he gave the invocation at Commencement just before James Meredith received his diploma as the university's first Black graduate.
McKay was studying for his master's at Ole Miss, but took another job before he finished and left the university. He went on to earn a Ph.D. from Vanderbilt University and spent the next several decades teaching and ministering in a variety of church roles.
When he retired, he spent more than a decade sailing, living aboard small sloop with his wife. On land, they also traveled more than 16,000 miles in their sedan, camping in national parks across the western United States.
"It's this lifetime learning thing with me. I have sort of always just had this insatiable curiosity."

Cliff McKay
"It's this lifetime learning thing with me," he said. "I have sort of always just had this insatiable curiosity."
McKay lacked only a thesis in completing his master's degree in philosophy and religion. And finally, at 87, he is on track to graduate in May.
"I am not a big fan of their shoes, but Nike's slogan 'just do it' encompasses a lot," McKay said. "Particularly when you get older, you can be inclined to just sit and think; you don't want to bother with this or that."
While working as a campus chaplain, McKay befriended Meredith, who enrolled in 1962 as the university's first Black student, and also many of the faculty and staff who supported him. Several months after the deadly riots surrounding the enrollment, McKay played golf with Meredith and professor James Silver, who had become the target of white supremacists and state politicians who opposed Meredith's enrollment.
Meredith had federal agents with him most of the time, and McKay remembers getting a glimpse of them in the trees along the edges of the golf course.
When McKay came back home from the otherwise delightful outing, he received several threatening phone calls.
McKay was offered another job while working on his master's, so he and his wife packed up their home and the three children they'd had while the family was on campus. He went on to enjoy a full life of teaching and ministering.
When his career was done, he and his wife spent 11 years sailing the ocean. It was a good life for him because of his love of sailing, continuous curiosity and interest in learning new skills.
"It seemed like the thing to do," McKay said. "If you captain a sailboat for 11 years, you will learn a lot of extra things. You are just out there on your own and if you can't fix things, or make them work, you will wait for an extended period of time. You just learn to do it all."
Not long after he turned 76, he decided it was probably time to head back to shore permanently. He and his wife settled in Winter Park, Florida.
During the COVID-19 pandemic, he contacted Steven Skultety, chair of the university's Department of Philosophy and Religion about re-enrolling. It was just after Skultety had attended a meeting about the need to enroll more nontraditional students.
The octogenarian marveled that Vanderbilt, Emory and Union Presbyterian universities still had his transcripts and vaccination records from 60 years ago, and he turned those over to the university's registrar to begin his re-enrollment.
He said he also found encouragement and inspiration from his friends in Florida to pursue his master's.
"One of the neat things about where I live is the fascinating group of people who are here," McKay said. "We are similar to each other. Our motto is just 'get off your duff and go do it.'"
His thesis, fittingly, focuses on the ethical issues around end-of-life care. He lives in a retirement community and has seen many friends and relatives go through the many struggles that come at the natural end of one's life.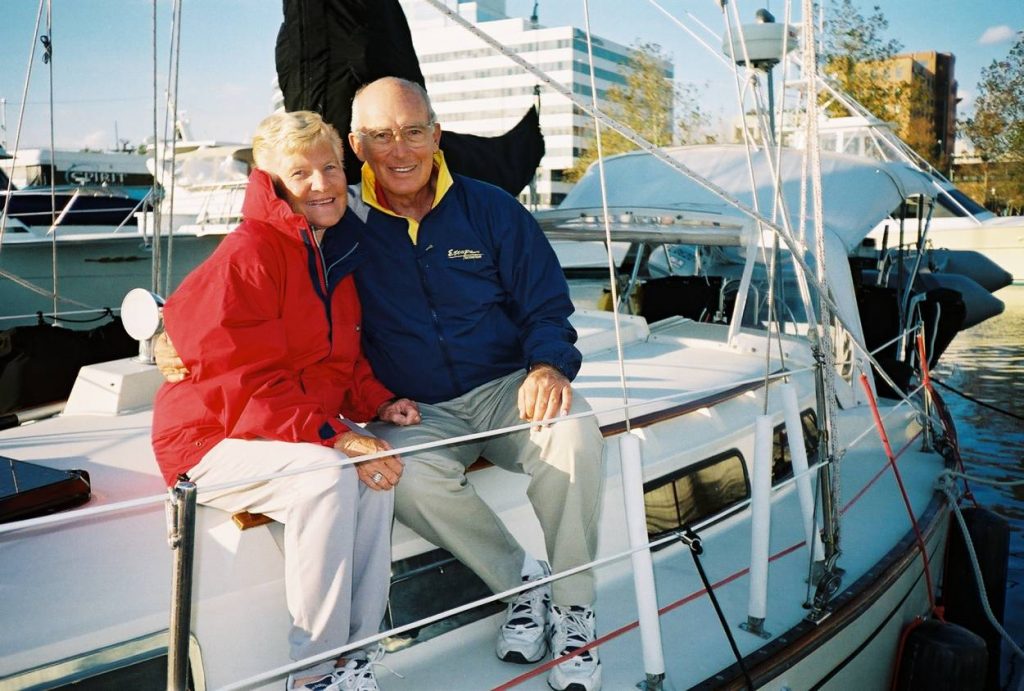 McKay is down to defending his thesis on "Inevitable Mortality and the Incessant Momentum of Medicalized Death" to finish his degree.
"I am living in a laboratory of end-of-life issues myself," he said. "I decided I wanted to do a little lab work and discovered there were problems. Most of those problems were entered into my thesis."
He focused on how the treatment of those at the end of their life has been directed by medical personal and treatments rather than the wishes of the persons themselves.
"There is so much wrong with the structures of medical delivery, and medical ethics seems to be off-track as well." McKay said.
While studying at Ole Miss during the pandemic, he threw himself into the academic life and worked through challenges related to distance learning, just like his fellow students.
He immersed himself in other ways. McKay traveled to Oxford for a football weekend in November 2021 and visit the Department of Philosophy and Religion's tailgate in the Grove. He met classmates, mingled and posed for photos with them.
"I have a picture of me and four others, traditional route Ole Miss students," he said. "Four young people and this old geezer. Ask, 'Which of the five is not a current Ole Miss student?' The correct answer is we all are."
UM philosophy professor Neil Manson has worked with McKay on his thesis, as Manson does some work with biomedical ethics issues. He has been impressed with the gusto with which McKay works.
Manson notes it's common for someone working towards an advanced degree to put it on hold to pursue another job opportunity, but he's never seen anyone come back after such a gap in time.
"A lot of people in that situation eventually want to get that done," Manson said. "I have known people who have completed their doctoral degree after many years, but this is the longest I have ever heard of a gap in time.
"It is pretty impressive and really indicates a passion on his part."
McKay is a strong writer and should be commended for taking on a topic with great relevance, particularly as the pandemic added complexities to all layers of health and medical care, Manson said.
"He is making a plea for a better system," Manson said. "It's something that almost any reader can relate to since most of us have someone who has gone through the final stages of life, and unfortunately it is shuttling them between hospitals and rehab centers, and it can be a very messy process."
Skultety said he enjoys working with retirees who want to keep on learning.
"It's always gratifying, and it's also a good reminder that philosophy and religion really do ask questions that stay with people their entire lives," he said. "But Cliff is in a league by himself."
His enthusiasm is welcomed.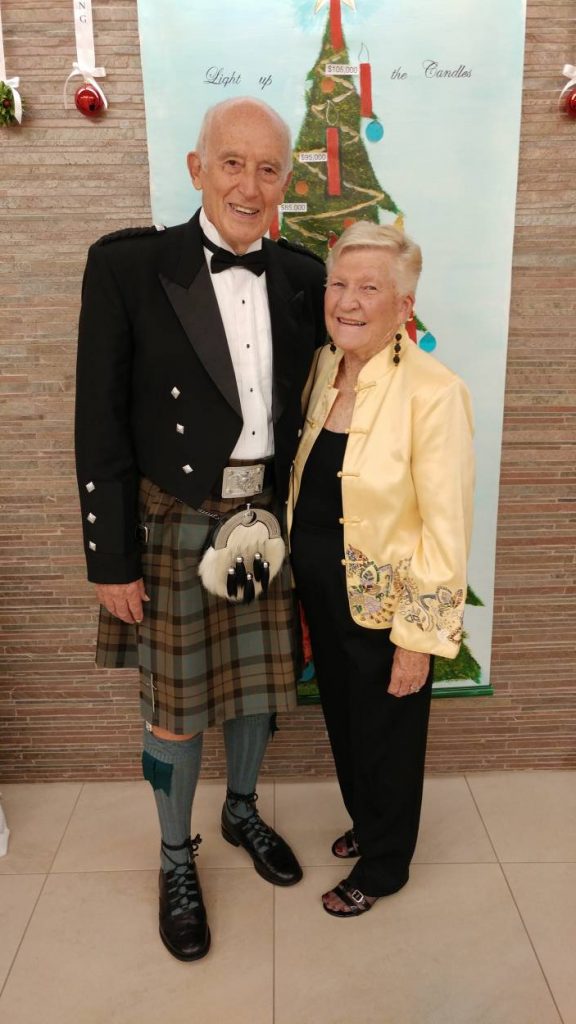 "He not only wants to continue learning, but wants to complete a program of study," Skultety said. "I'm thrilled that he joined us this year, and am looking forward to his completed thesis."
When asked whether he would attend 2022 Commencement ceremonies on campus, McKay said one of his children has already made the call for him.
She asked him if he was going to march out with the other graduates. He responded by jokingly paraphrasing a famous quote by author Willliam Faulkner. The author once visited the University of Virginia and while he was there, he was invited to the White House by President John F. Kennedy.
"I feel ​like William Faulkner, Oxford's own Nobel-prize winning author when he was guest lecturer at U of Virginia and was invited to the Kennedy White House for dinner," McKay joked. "He responded, 'That's a long way to go for a meal.'"
By Michael Newsom, University Development