Shukria Akbar finds a future in scientific research thanks to a first-time mentor
Being a new student in a new school can be a challenging experience. The same is true for new faculty members.
For Shukria Akbar and Cole Stevens, these were experiences they shared.
Akbar, a Ph.D. student, came to the University of Mississippi School of Pharmacy in 2016 after receiving her Doctor of Pharmacy from the University of the Punjab in Pakistan. She found a position in the lab run by Stevens, assistant professor of pharmacognosy, where she has conducted research into myxobacteria, a group of bacteria that live in the soil and feed on organic material.
That work led to multiple papers lined up for publication.
For Akbar, this wasn't just a change in scenery. She was stepping into a new research world, having come from a pharmacy background and not having much experience with research and pharmacognosy.
"In terms of doing scientific research, I was a totally new person to this field," Akbar said.
Fortunately for Akbar, she had a stellar mentor who was also taking a new career step.
Stevens also came to the School of Pharmacy in 2016 for his position within the Department of BioMolecular Sciences. A first-time faculty member, he found himself in the new position of being both a faculty member and mentor.
Akbar was one of Stevens' first two students, and they helped each other adjust to their new roles. He pointed to Akbar's energy as a student, saying that she was unafraid to ask questions and let him know what was on her mind.
"It was a great experience in mentorship," Stevens said. "Shukria is a very vocal person, and it was very helpful to have that personality in the lab as a first-time mentor."
Akbar said that Stevens' guidance over the years created an environment that allowed her to find her footing as a researcher.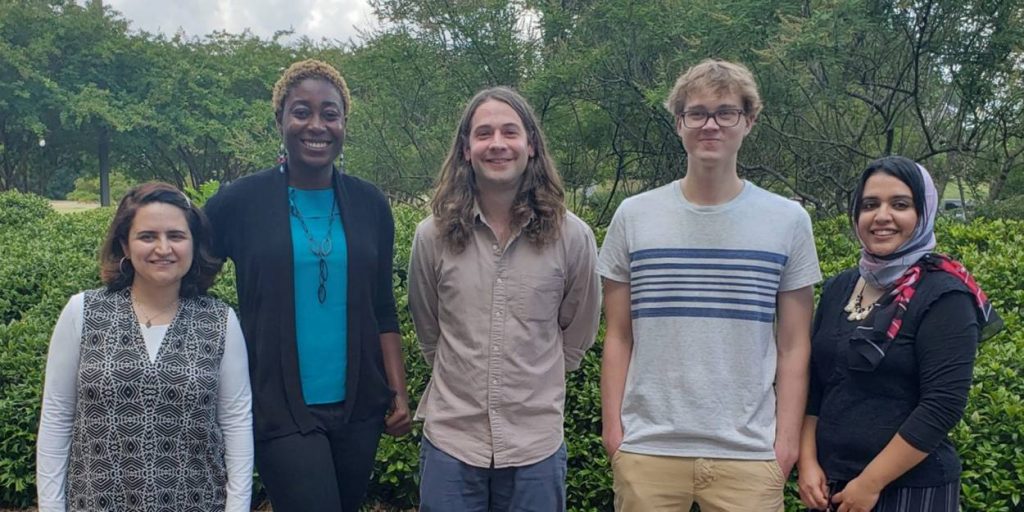 "I considered him almost like an older brother," Akbar said. "He was tolerant and considerate, and allowed me to make mistakes without making me feel any shame over it."
Akbar has also excelled academically during her time at the university. Besides her published papers, she was inducted into Rho Chi and Phi Kappa Phi honor societies. She received the Outstanding Graduate Student Award in Pharmacognosy from the Department of BioMolecular Sciences in 2020.
She is set to continue her academic success, having been offered a postdoctoral position at the University of Wisconsin. She will serve in a joint position in both its School of Pharmacy and Department of Bacteriology.
Akbar said she hopes to continue her path in scientific research, and credits Stevens for helping her find that passion.
"I really like doing independent research, and Dr. Stevens provided me with that environment," Akbar said. "He encouraged me to pursue the things I wanted to pursue."
Story by Patrick Smith/School of Pharmacy