Bella St. Amant is ready to take on the world
Throughout her time at the University of Mississippi, Ysabella "Bella" St. Amant has done a lot of remarkable things, including studying abroad in Uruguay for a semester, interning for M Partner and writing her senior honors thesis for the Sally McDonnell Barksdale Honors College.
During all these experiences, St. Amant had to figure things out for herself and succeeded in doing so.
"I entered almost all these experiences somewhat unsure of myself and intimidated but emerged with new skill sets and a renewed sense that my education at Ole Miss has prepared me to do almost anything," said St. Amant, who will graduate summa cum laude with a Bachelor of Arts in international studies and Spanish, as well as Phi Beta Kappa and Phi Kappa Phi honors.
St. Amant was born in New Orleans but moved to Baton Rouge at age 7 when Hurricane Katrina hit.
"My grandparents were missing for three days," St. Amant said. "It really burned into my memory, the images of my mom crying over the phone, looking for her parents, and us being uprooted. Literally, it was, like, pack a bag, get in the car, we're going to your uncle's house."
Now, as St. Amant is about to graduate, her brother, Marshall, a biochemistry and classics major who is also in the Honors College, is finishing his first year at UM.
"It's been really special to watch him make Ole Miss his too," St. Amant said.
To graduate as an Honors College scholar, an honors student must complete and defend a senior thesis. St. Amant's thesis is titled "Whose Right Is It Anyway? A Study of Human Rights Language on Both Sides of the Abortion Debate in Post-Dictatorial Argentina."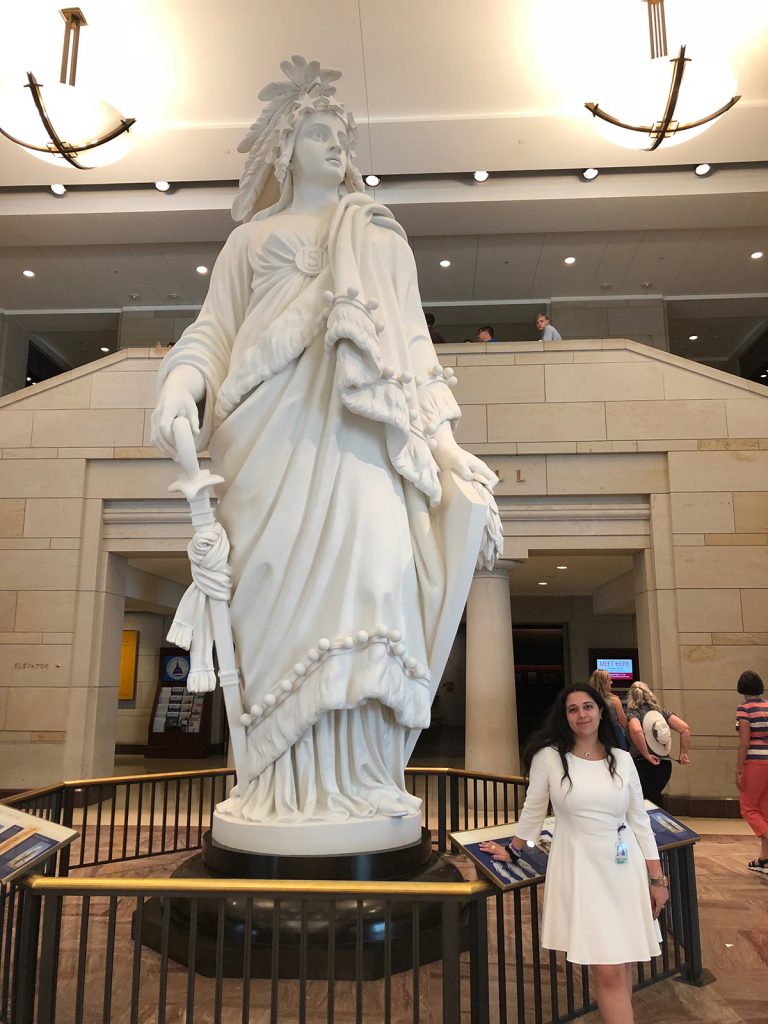 "Bella has tackled a hot-button cultural debate in Argentina for her senior thesis," said Douglass Sullivan-Gonzalez, dean of the Honors College and her thesis adviser. "She has examined the language surrounding the pros and cons of legalizing abortion in post-dictatorship Argentina, and her conclusions grapple with the ebb and flow of the debate over time.
"It has been fun and eye-opening to read her research and to follow Argentina's debate ever more closely."
When she studied abroad in Montevideo, Uruguay, for a semester in fall 2018, fulfilling her study abroad requirement for the Croft Institute for International Studies, she noticed something interesting while on a side trip to Buenos Aires, Argentina.
"Every girl there is wearing this green handkerchief on their backpack or their wrist," St. Amant said. "It's this symbol of feminism there. The green handkerchief is printed with this slogan in Spanish that talks about the right to free and safe abortion. And I saw it everywhere.
"And I thought that was something that was so interesting because I hadn't seen that activism or advocacy in the United States distilled in one simple symbol."
Once she got started on her thesis, St. Amant said she's been happy with Sullivan-Gonzalez as her adviser.
"I just think that we have made such a great pair because he puts a lot of emphasis on individual learning and figuring things out on your own," she said. "I feel very indebted to him because he's taught me so much about skills that exist outside research and writing.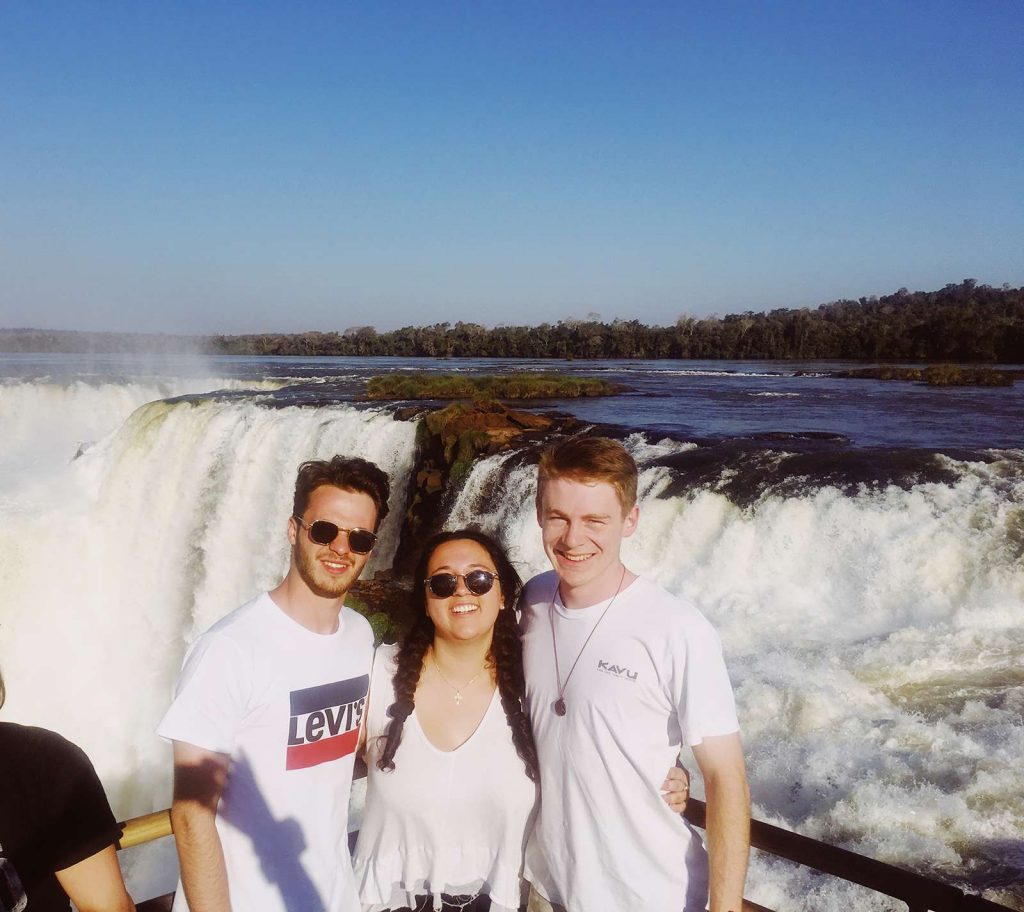 "Hopefully, when I get a job, I'll get some real instruction, but I think it's a really great skill that I can go into a scenario without explicit instructions and figure something out."
St. Amant also mentions Ashleen Williams, senior Barksdale Fellow, as someone who has encouraged her independent thinking.
"She has been an incredible mentor, an incredible person that I know I'll be friends with for the rest of my life," St. Amant said. "I think that she uses sarcasm and teasing in very good ways. I know that sounds crazy, but I think I take myself less seriously, in part because of her."
In turn, Williams said St. Amant "approaches the world with genuine curiosity, humility and enthusiasm. She is not easily intimidated and has taught me how to find joy in small moments."
St. Amant said another great experience was interning for U.S. Rep. Garret Graves of Louisiana the summer after her sophomore year. She spent six weeks in Washington, D.C., in the company of other young interns with a range of political views and enjoyed touring the Capitol, as well as learning about writing bills and "how to react if someone is yelling at you over the phone."
And still another favorite experience was interning and partnering with the M Partner community of New Albany to improve its farmers market. M Partner seeks to match the university's capabilities with the goals and needs of local communities.
St. Amant designed and revamped the market's social media outlets, expanded its advertising, conducted a survey in the community to see if people were eating fresh vegetables, did a literature review on farmers markets and suggested ways to make the market more accessible to marginalized communities.
"I made great relationships with the women in New Albany," St. Amant said. "They made me feel inspired by community engagement and really kind of shaped what I think the future of my education will be.
"But that was a lot of teaching myself how to do things and making up my job description. I went into that first meeting, and they were like, 'What's your vision?' and I was kind of like, 'I thought we were going to talk about y'all's vision.' I loved it. At the end of it, I was so happy with it and proud of it."
By Benita Whitehorn/University Marketing & Communications