Rachael Pace makes the most of every opportunity at Ole Miss
There is a well-known saying among University of Mississippi faithful: "If you don't want to attend Ole Miss, then don't visit."
Rachael Pace of Brandon discovered this firsthand four years ago when trying to settle on a college.
"I actually was dead set on going out of state, but my dad talked me into touring Ole Miss and the Honors College before I made my final decision," Pace said. "Needless to say, I fell in love with the people here and their eagerness to push me to achieve my goals. They've helped me enjoy my time as an undergrad while still challenging me to grow and develop into the person I want to become."
From research opportunities to study abroad to community advocacy, Pace – a biochemistry major with minors in biological science and society and health – has taken full advantage of every opportunity at every turn of her college career.
Throughout her college journey and to reach her goal of going to med school, Pace built quite an impressive resume of leadership experiences, including as a research assistant for the Department of Pharmacognosy with assistant professor Cole Stevens and as programming director of the UM Jackson Free Clinic Health Ambassadors.
As wellness committee chair for College2Youth Connection, she programmed a wellness fair for Quitman County Middle School students tailored to rural regions of the state.
Service was also a priority for Pace during her years at Ole Miss. She volunteered with a number of community organizations including the Bramlett Elementary School Interest in STEM Club, More Than A Meal, North Mississippi State Veterans Home and the League of Champions for Special Needs.
"I pushed myself to take as many classes as possible each semester, I stayed involved on campus and within the community, and I used the resources that I had to try to help others and learn more about the world through research," Pace said.
"Never again will I have these opportunities, so I have tried to not let chances pass me by during my undergraduate education, and I worked hard to give back to the community that has provided me with so much over the past four years."
Never one to turn down an adventure, the summer between freshman and sophomore years, Pace traveled abroad to conduct research at the Bialystok University of Technology in Hajnówka and Bialystok, Poland, with the UM Biology International Research Experience for Students.
During the six-week summer program, she analyzed fungi from over 20 soil samples collected from the Bialowieza Forest and helped organize the 2017 International Conference of the Polish Botanical Society in Bialystok, Poland.
"It was my first time out of the country alone, and it was a major learning experience for me," Pace said. "I don't easily shy away from opportunities that put me out of my comfort zone. I like to think of challenges as new learning experiences that will help me grow as an individual."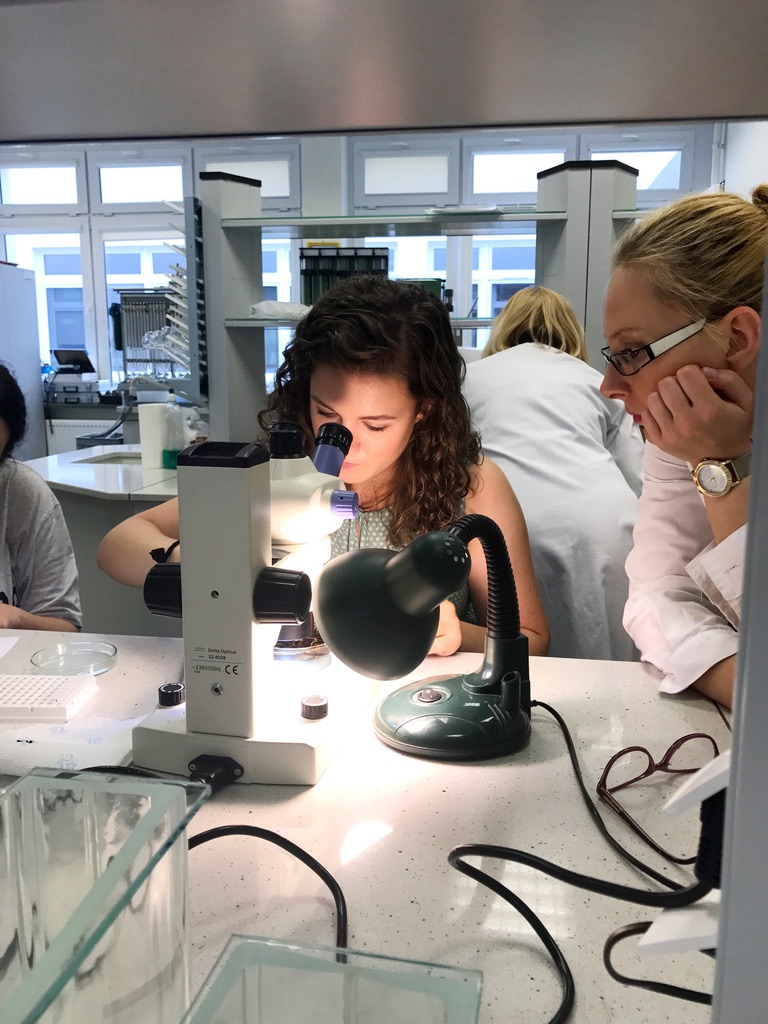 Another meaningful travel experience for Pace was through StudyUSA, where she took a medical ethics course and spent a week in Washington, D.C., interviewing public health and medical ethics professionals.
"I loved hearing different professional perspectives of the ethical questions our country faces every day," Pace said. "I feel better informed to tackle these issues as a future health care provider."
Being a member of the Sally McDonnell Barksdale Honors College provided Pace with some of her best experiences at Ole Miss. It offered her opportunities she believes she would have never had anywhere else and taught her to be more intentional and thoughtful about service.
"In order to leave the greatest impact in the community you serve, it is important to consider issues that affect that population at a deeper level," Pace said.
"Most of the time, an issue is systemic and can appear nearly indomitable, but I have learned that preliminary research and thought will best prepare me to leave a lasting and meaningful change in my community."
Over the past four years, Pace has found a genuine community at Ole Miss. She acknowledges that she did not achieve her degree alone and is grateful for so many supportive professors, advisers and friends and for wonderful experiences and inspiration in her classes.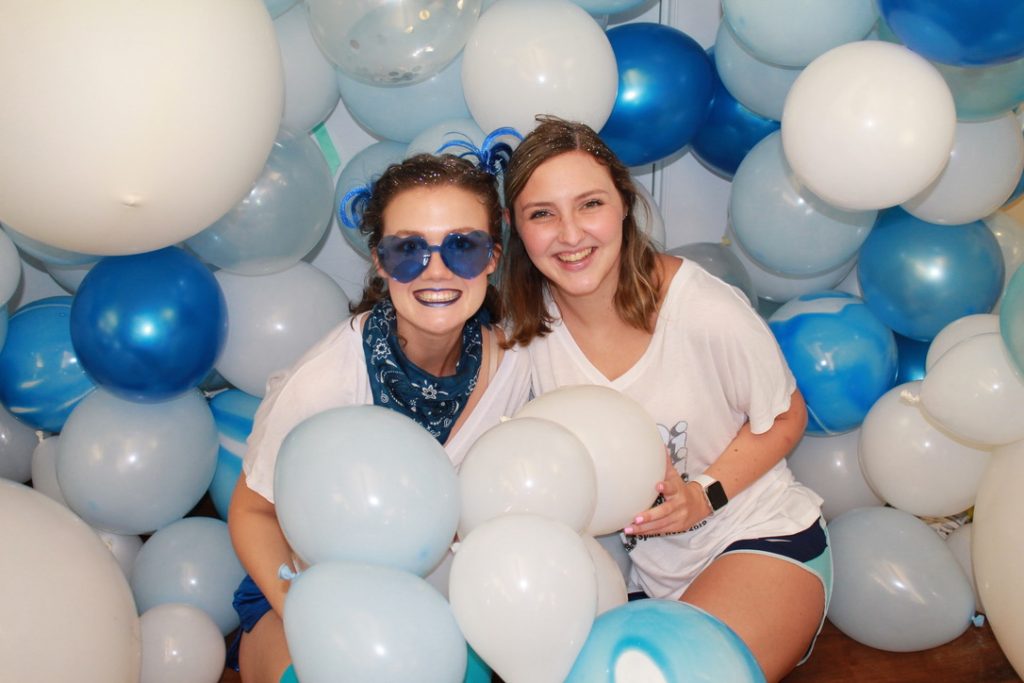 One faculty member in particular left a lasting impression – Susan Pedigo, professor of chemistry and biochemistry, and Pace's academic adviser. Pace lauds Pedigo's unmatched enthusiasm for learning how the world works.
"Not only is her enthusiasm for learning inspiring, she has also always made me feel cared for and heard," Pace said. "She was the person who encouraged me to branch out of the science departments for my thesis topic and to apply for the society and health minor."
Pedigo refuses to take credit for Pace's exploration.
"We are all part of an interdependent web, and Rachael really explored the breadth of it. That takes courage and curiosity. That comes from her."
Even as Pace faces the disappointment of not being able to take part in her last semester of Oxford springtime activities such as Double Decker, Greek formals, baseball games and, of course, graduation, she is thinking of others.
"It is important to remember that we are not missing these events without a good reason," Pace said. "People's lives are a stake. By staying home and missing out, we are doing our families, friends and communities a service that will save lives. I cannot think of a better reason to give up a milestone experience than that."
Now, as Pace prepares for her next great opportunity – attending the School of Medicine at the University of Mississippi Medical Center this fall – she has some simple yet insightful words of advice for other college students.
"If an opportunity to learn more, serve others, explore, or simply learn more about yourself comes around, take it. You will never have that opportunity again."
By Lisa Stone/University Marketing & Communications