Student pharmacist and Amory native crowned Mississippi's Miss Hospitality
Kasey Pearson has worn many different hats during her first professional year at the University of Mississippi School of Pharmacy.
Not only did Pearson officially receive her white coat, the student pharmacist also won the title of Mississippi's Miss Hospitality. The Amory native faced 43 other contestants in the two-day event that featured numerous interviews and a 90-second speech competition on how she would promote the state to visitors.
"I had a lot of emotions the night I was crowned, but my initial reaction was disbelief because there were so many qualified women who were competing," Pearson said. "I was also very excited and honored to represent an incredible program and the state of Mississippi."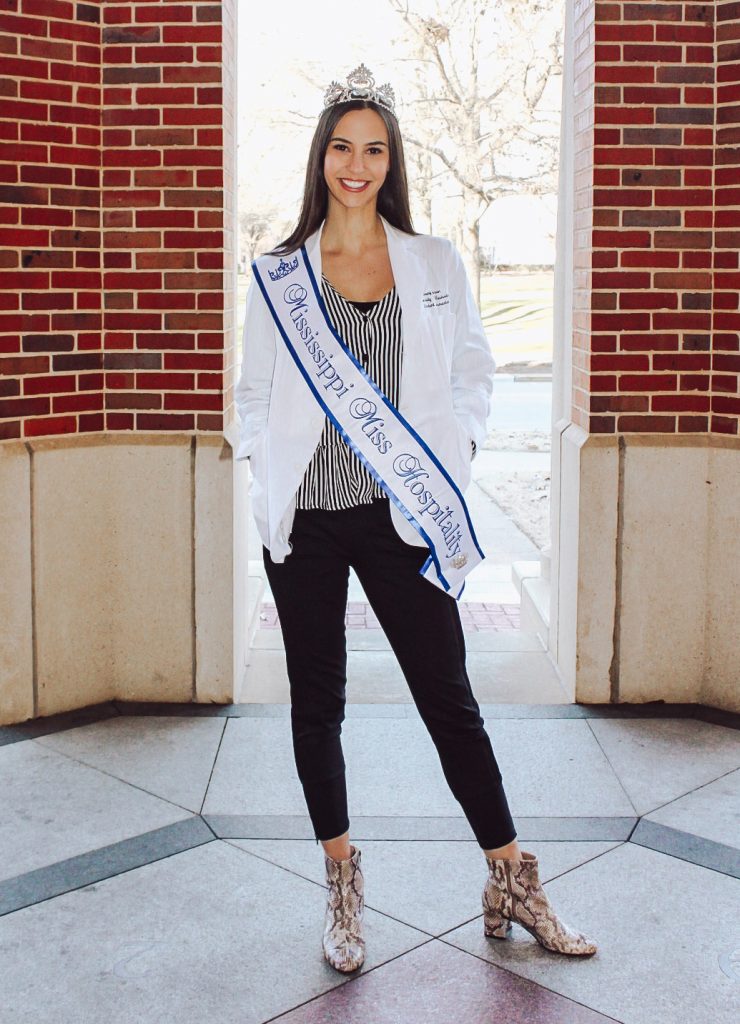 Now Pearson is putting on a new outfit with her graduation cap and gown, earning her Bachelor of Science in Pharmaceutical Sciences from the university. Pearson knew a career in pharmacy was for her after learning from her mother, who is a pharmacist, and being accepted into the school's Early Entry Program.
Juggling pharmacy's challenging curriculum with her new role presented challenges. As Miss Hospitality, Pearson kept a busy schedule as a goodwill ambassador for economic development and tourism in the state. However, she was able to adapt.
"At times, balancing school and my responsibilities as Miss Hospitality was difficult, but I quickly learned to keep a very detailed planner and to plan weeks in advance," Pearson said. "The Miss Hospitality program encourages school to remain a priority while I serve my state."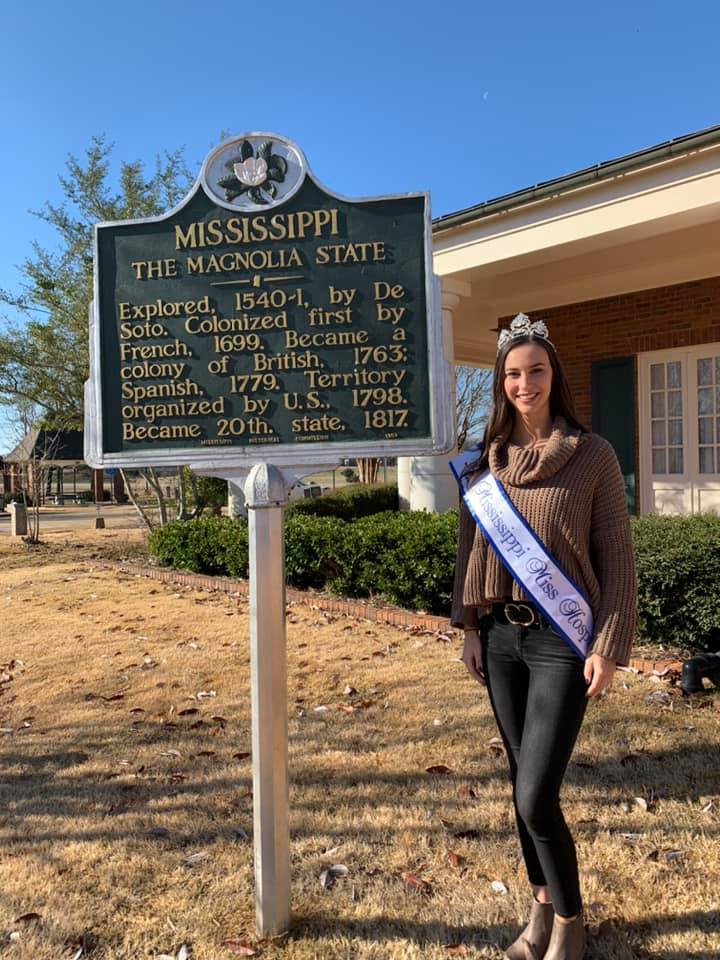 Her unique position had her traveling all across the Magnolia State. Pearson visited the tourism staff at various welcome centers, attended conferences and events, and greeted the crowd at an Ole Miss men's basketball game.
"I was once terrified of public speaking, but have now addressed many Mississippians, including Gov. Tate Reeves during his inauguration ceremonies," Pearson said. "I have always loved Mississippi, but traveling our state has increased my appreciation of what a special place this really is."
Though the Miss Hospitality chapter is closing for Pearson, her pharmacy career is still wide open. After she completes her remaining three years, she plans to obtain a residency and focus on hospital or ambulatory care pharmacy.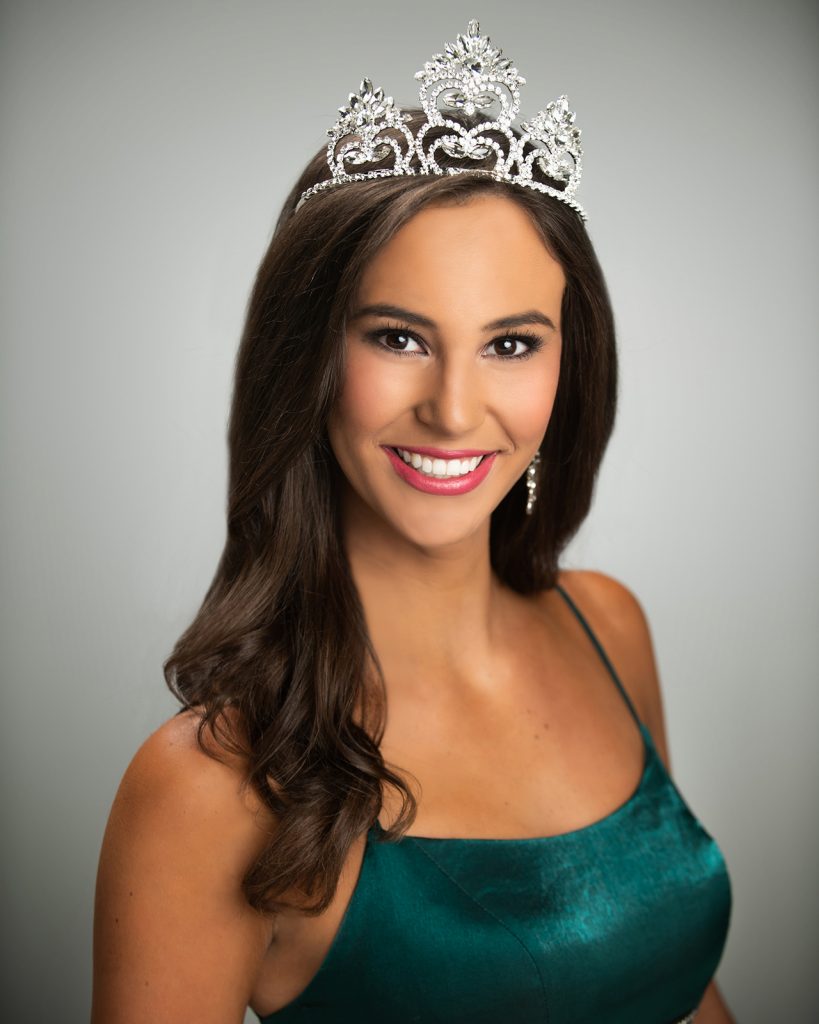 "Right now, I'm looking forward to being back on campus with my friends and professors," Pearson said. "I was elected to serve our student body as secretary next year, so I'm ready to get started with that.
"I'm also excited to experience different rotation sites in the coming years and decide what area I'm most passionate about."
By Whitney Tarpy/School of Pharmacy