Brothers and pharmacy graduates follow in parents' footsteps
There's a saying at the University of Mississippi School of Pharmacy that everyone is "phamily."
Sometimes, though, they are true family members, as is the case with the Freemans.
Brothers Austin and Blake will both earn degrees this spring. Austin will graduate with a Doctor of Pharmacy, while Blake earns his Bachelor of Science in Pharmaceutical Sciences. Their father, Gary, and mother, Tammy, received their pharmacy degrees from Ole Miss in 1987.
Gary is a pharmacy manager at Walmart in Ocean Springs and a preceptor for Ole Miss student pharmacists. Tammy is the pharmacist in charge at Burnham Drugs in Escatawpa. Both parents said they promoted the profession to their sons but wanted them to make their own decisions.
"I have always been proud to be a pharmacist and relayed the enjoyment of helping others to my boys at an early age," Tammy said. "I think I knew they would pursue a career in health care, but I am so elated to have them choose pharmacy."
Growing up in Ocean Springs, the brothers watched their parents make a difference in patients' lives, influencing their decisions to enter the profession.
"My parents have always been hard-working and positive figures in the community," Austin said. "It seemed like they knew everyone in our city. At first, I didn't want to pursue the field of pharmacy, but as I grew older, both my parents inspired me to go into pharmacy."
Blake followed Austin a few years later to Oxford. Having a sibling who knows firsthand what he was going through, Blake asked questions and got advice from his brother.
"I always wanted to be my best in everything I did to make my brother proud," Blake said. "I pushed myself to try to be good enough to hang with him and his friends, who are four years older than me. I attribute my success in school and life to him pushing me to be better."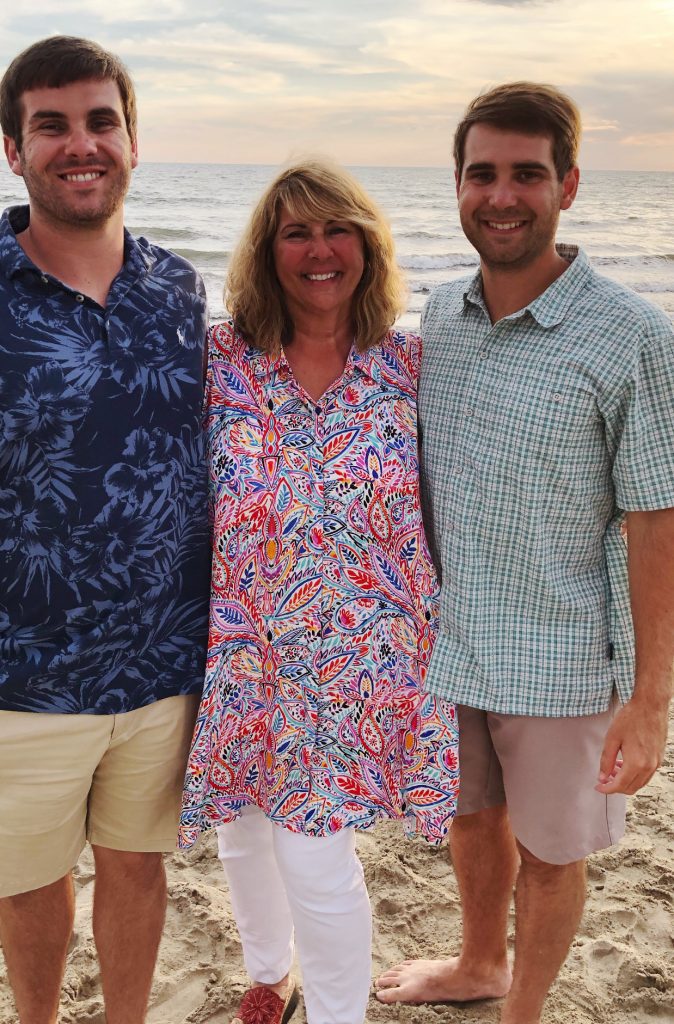 Both Freeman brothers lean on their parents to learn from their experience.
"We speak more about the profession than school, due to there being many changes since they graduated," Austin said. "I can bounce ideas off of them about improving pharmacy practice. They also ask me questions, since I have a fresh knowledge base."
Though Austin and Blake took the same path, their journeys are becoming their own.
Austin plans to head to Atlanta to work as a staff pharmacist, with goals of moving up into a leadership position and obtaining an MBA. Blake will start his second year of pharmacy school in the fall and has interest in community pharmacy after he graduates.
No matter what they decide to do, Austin and Blake will continue to have the support of their parents.
"Of course, I'm proud of their accomplishments and hard work," Gary said. "I'm especially proud to see them follow in my footsteps and know they will be an asset to our profession. To see both of my sons graduate at the same time is a dream come true."
By Whitney Tarpy/School of Pharmacy