Mother, two daughters grow even closer during Ole Miss experiences
Cindy DeFelice is a mother, daughter, procurement agent at Williams-Sonoma, jewelry maker, breast cancer survivor and 2020 graduate of the University of Mississippi with a degree in general business and a minor in accounting.
"When I first started college, at age 48, I was so nervous about walking into an English class that first night on the Southaven campus," she said. The campus' location, just a half-mile from her Southaven home, made it convenient to get to class, though.
Her sense of unease quickly disappeared when she realized a lot of the students in her classes were just like her. Many were taking evening classes because they had full-time jobs and were trying to advance their careers.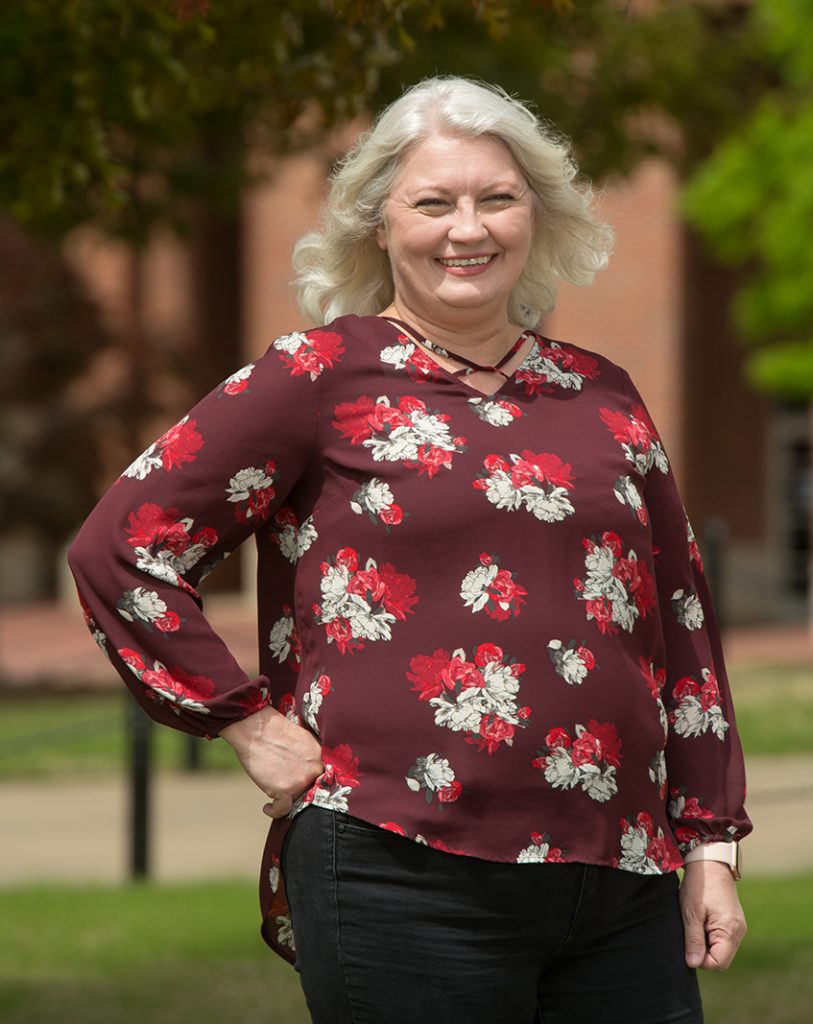 "We all gave up what personal time we had so that we could make a difference for ourselves and our families," she said.
DeFelice took almost all her classes on the regional campus, along with a handful of online classes, to complete her degree in five years while working full time. She did this not only for herself, but also for her two daughters, Patricia and Emily, who attend Ole Miss.
When she started her college journey in the fall of 2015, she did not realize how much of an impact this experience would have on her relationship with her girls.
"Being at the same school with my mom and sister has completely shifted our family dynamic in the best of ways," said Patricia "Tricia" DeFelice, a 26-year-old graduate student and Cindy's oldest daughter, who will receive her master's degree in sociology in May.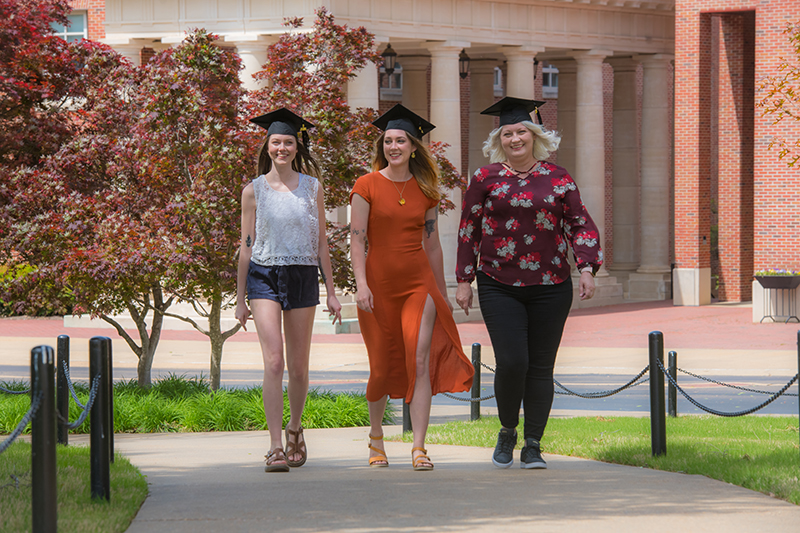 The New Work-Life Balance
"My mom, sister and I have a very tight-knit bond, and I'm glad I got to share this experience with them," said Emily DeFelice, 22, Cindy's youngest daughter, who will receive her bachelor's degree in biology.
The bond shared by the three has grown stronger since they started taking classes at the same time in 2015.
"Mom was completely understanding of our struggles, trying to balance school, work and basic daily activities, because she was going through it too," Emily said.
While Cindy has encountered many obstacles throughout her college journey, they have not stopped her from graduating in May with her girls.
"I work full time, while also going to school full time, so there were many challenging days and sleepless nights," she said.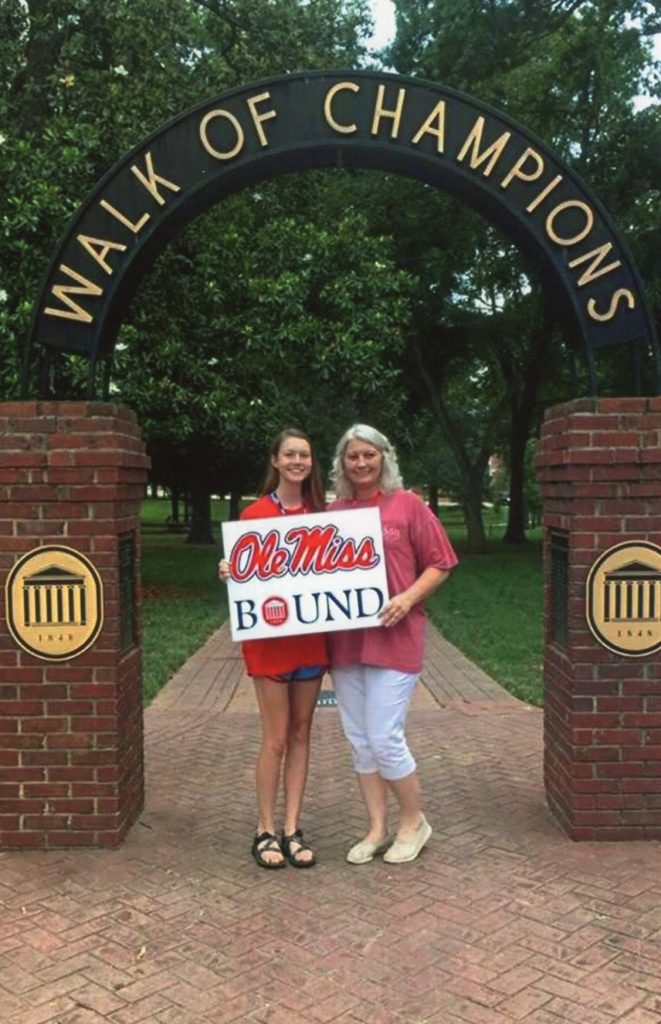 Many might think it would be hard for Cindy to find personal time with so much going on, but she always made it work. However, in May 2019, she faced the biggest challenge in her personal journey.
"My mother fell ill and passed away last May," Cindy said. "My parents have been some of my biggest cheerleaders, and she was so excited to see the three of us walk across the stage."
This was hard on the whole family, but Tricia explained that there were other obstacles in Cindy's explorations in higher education.
"From surviving breast cancer, being a single mom, often not being paid her worth for the jobs she's done to getting a college degree at 52, Emily and I have the perfect blueprint for how to persist and persevere in the face of hardship," Tricia said.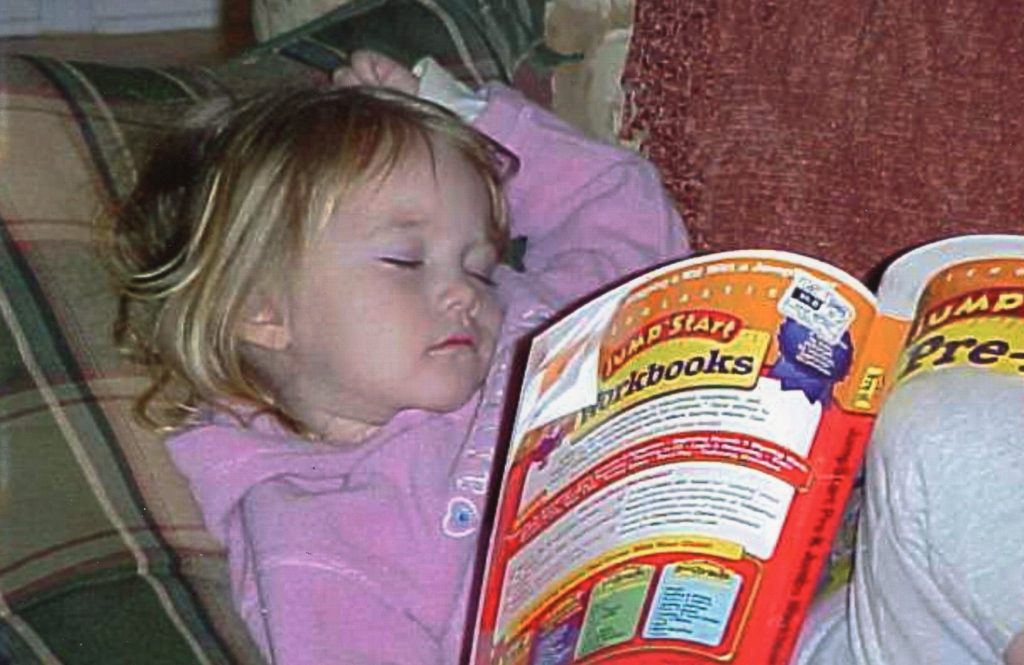 An Ole Miss Experience for Everyone
Tricia and Emily believe these challenges allowed their mother to grow and be more confident in herself, her skills and her knowledge.
While Cindy has been presented with obstacles many students do not share, she has never let that get in the way of capturing her own unique "college experience."
Both Tricia and Emily love seeing their mother's excitement and joy when the three go to the Oxford Square or attend Ole Miss football and baseball games together.
The university prides itself on being a family – from the faculty and staff to alumni and students. It is special moments like these that have made the DeFelice family bond stronger to the Ole Miss family because of their journey together.
"We have always been close, but our bond through this shared experience has become even stronger," Cindy said.
By Morgan Gusella/School of Business