Senior from Yazoo City reflects on being UM's first-ever homecoming king in 'a spot that ever calls'
After the 2019 election of the University of Mississippi's first-ever homecoming king was announced following a three-hour delay of the results and a runoff election, Carl Tart's waiting was finally over. Remarkably, the 6-foot-5-inch senior was hoisted into the air by his jubilant supporters.
The win, and the life-defining moment, was somewhat unlikely. The popular, charismatic and outgoing Tart, though way more than qualified, had begun his campaign only 10 days before the election.
"That was not part of the plan, but when I heard about it, I thought it could be something really cool and I had to go for it," Tart said. "I was really nervous at first, but it's an experience I will always treasure."
The senior allied health major from Yazoo City said he never expected to be elected homecoming king, but when he heard about the new position, he saw potential to shape it and use it for good. From the high perch on the shoulders of his classmates, he pushed a platform of diversity and inclusion, which was a major theme of his work at Ole Miss.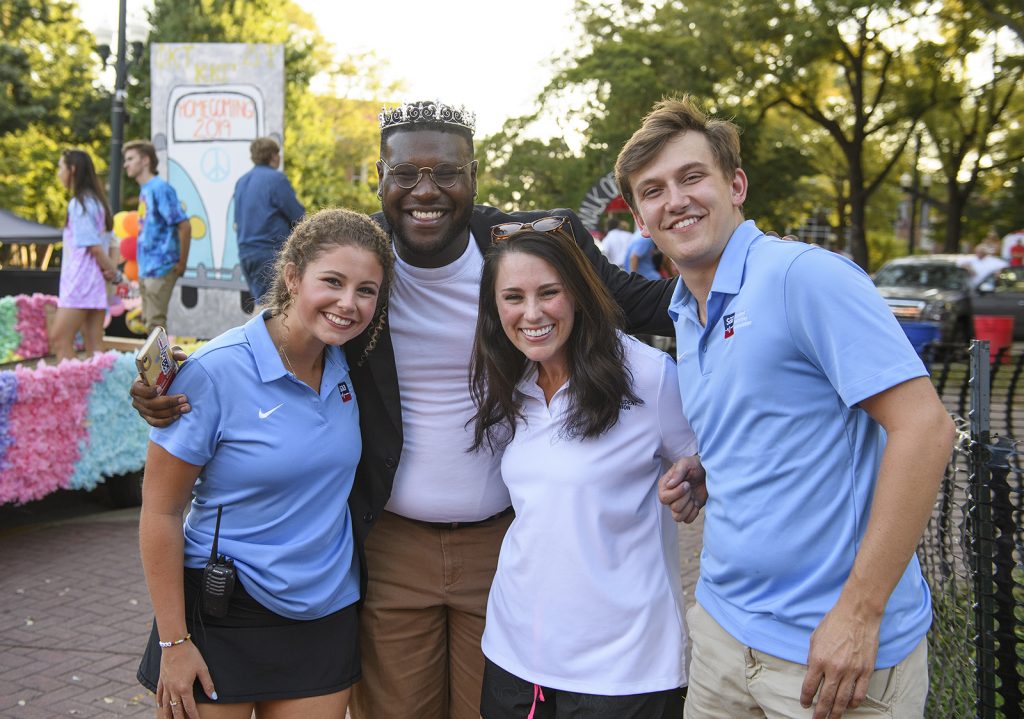 He finds himself graduating this spring, fittingly in a situation he didn't anticipate. The ongoing COVID-19 pandemic has postponed traditional commencement ceremonies across the nation. But in his trademark positivity, Tart says the degree is much bigger than any ceremony.
"It's going to be coronavirus-themed, but I would just like to say to my fellow graduates that not having a ceremony doesn't undo all of the work you put in," Tart said. "We all wanted to share that moment together, but all of that hard work we did will still be conferred into our degrees.
"We will continue with our lives in general and will still be able to work to make the world a better place."
His time at Ole Miss has been marked by heavy involvement with the Black Student Union and other forms of service. He's logged 600 hours of community service, including weekly volunteering at More than a Meal, which helps feed the local community.
He's also been shaped by his time as a student in the FASTrack program.
The senior says coming to Ole Miss was extremely beneficial for him. He quickly fit in on campus, which he said also gave him rich life experiences of being around students from many different backgrounds. The diversity of the place is one of the main things that first attracted him to Ole Miss, he said.
He quickly fell in love with the university.
"I honestly did not know what it meant to be black until I got to Ole Miss," Tart said. "I grew up in an all-black community. Everyone looked like me, so I kind of expected the world to be like that as well.
"This is what I thought about when I chose Ole Miss after a visit, that it could give me the difference I needed. There were more people in my dorm than in my entire high school."
Then, there was also the surreal experience of being the university's first homecoming king. Though UM has long had elected homecoming queens, there hadn't been a king before him. He wanted a crown for the position, and he got one, along with a medallion, and he picked the dress attire for the job. Those traditions will stand after he is gone.
He will never forget the moment of standing on the field at Vaught-Hemingway Stadium, walking as slowly as humanly possible with his homecoming queen, Ciara Knapp. The spotlight shone brightly on him in that moment Oct. 5, during the game against Vanderbilt.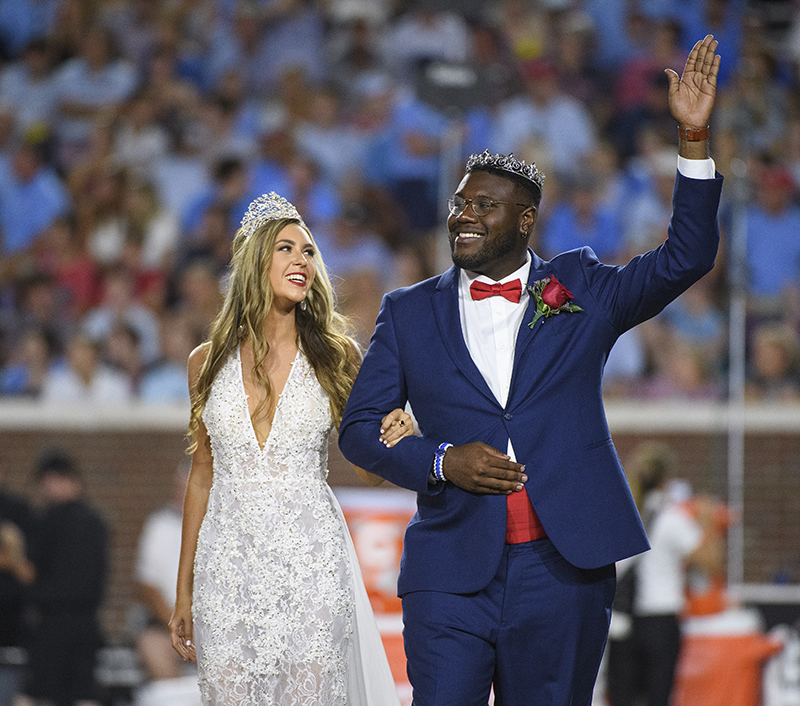 "That entire day was high stress, but it was fun stress," Tart said. "When I got down on that field, that's when it all hit me. The queen (Knapp) and I looked at each other like, 'Oh my god, this is really real.'
"I wasn't nervous and this made me even more comfortable, and because of the cameras and the lights, it was pretty cool."
Bradley Baker, director of the Ole Miss Student Union, watched as Tart walked across the field, and directed the activities that day. He was excited for the student, whom he had worked closely with while Tart was involved with Baker's office through the Student Activities Association, and other groups. Tart was also a member of the Union's student staff.
Looking back, Baker said he won't ever forget Tart's legacy at Ole Miss.
"When I think of Carl, I immediately think of the care and compassion he has for his peers," Baker said. "The care and love he has for others sets him apart from other students and student leaders.
"I could not think of a better person to have been selected as the inaugural homecoming king to represent Ole Miss students."
After graduation, Tart plans to attend Louisiana State University and pursue a master's degree in higher education. After that, he's going to seek as much life experience as possible.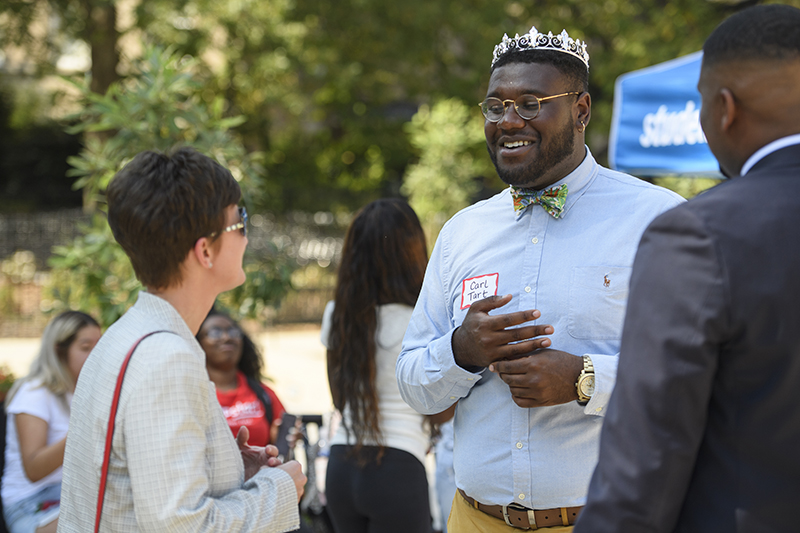 His goal is to return one day to Ole Miss, defined as the "spot that ever calls" in the alma mater, and serve as its dean of students.
"I know this isn't my end," Tart said. "I am choosing right now to explore my options. My home is Mississippi and have been here my entire life. My parents are also getting older and I would love to live out some experience while they have the time and I have the time.
"I will be moving back to Mississippi, the state where I am from and the state I love, one day."
Story by Michael Newsom/University Marketing & Communications