Stamps Scholars Sally Boswell and R.G. Pickering cap college careers together by getting engaged
While many people spent the last days before quarantine preparing, stocking up and wondering, University of Mississippi senior R.G. Pickering had one more very important task to check off his list: propose to his college sweetheart, Sally Boswell.
Pickering, a biochemistry and public policy leadership major from Laurel, proposed to Boswell, a mathematics and economics major, in her hometown of Ocean Springs just a few days before the university moved to online classes. They will graduate together in May, just as they began their college experience together, as part of the 2016-17 class of Stamps Scholars.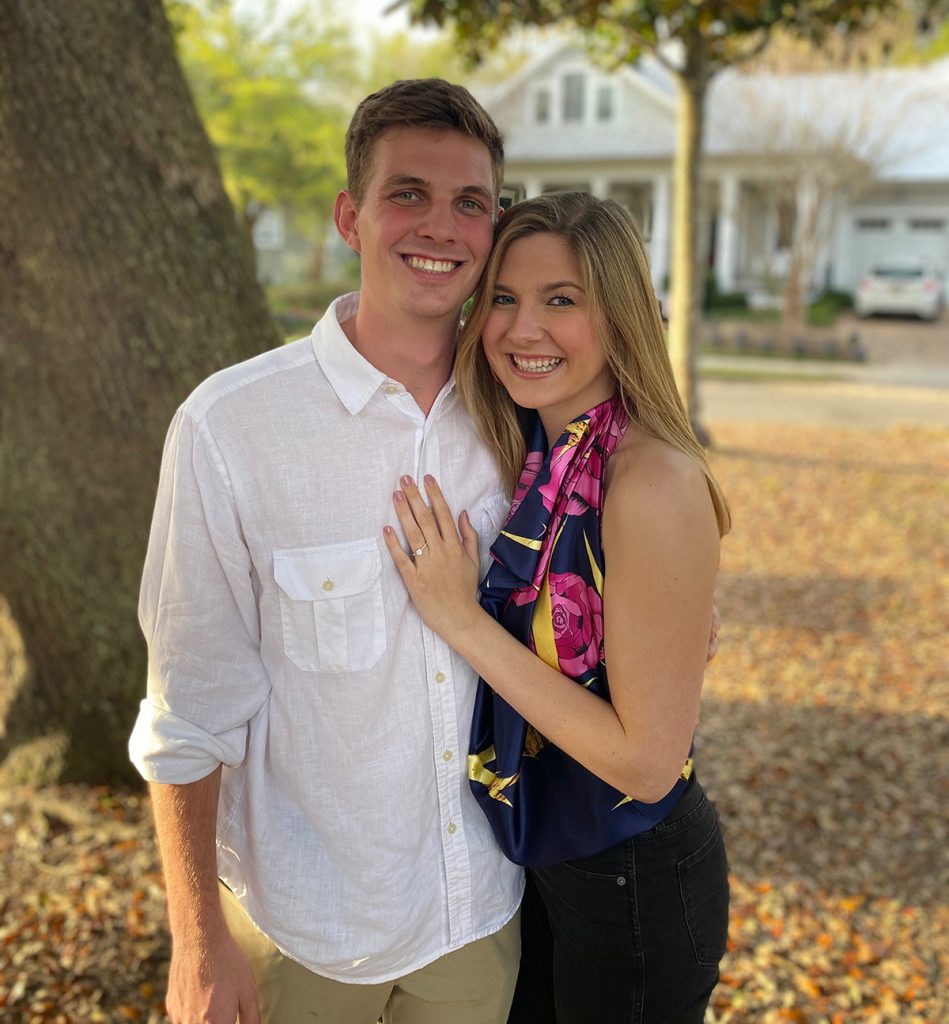 "We met at the Mississippi Star Student program our senior year of high school," Boswell said. "We knew of each other from receiving the Stamps Scholarship, and R.G. found me in the crowd, introduced himself and shook my hand."
Several months after they met, their Stamps Scholars cohort took a weeklong rafting trip through the Grand Canyon. There, the two cemented their friendship that would last for almost three years before Pickering asked Boswell on a date.
"My entire college experience was really anchored in that initial Grand Canyon trip, courtesy of the Stamps Scholarship," Pickering said. "The program also helped me attend several conferences at the U.S. Naval Academy, study abroad in the Caribbean for a winter and study in Israel last summer.
"Those were incredible trips and experiences that made a lasting impact on me."
Throughout undergraduate school, they were both elected presidents of their respective fraternity and sorority and both inducted into the Phi Beta Kappa honor society. Boswell also served as the 2020 co-director of the Big Event and Pickering was a special events coordinator for the Ole Miss Ambassadors.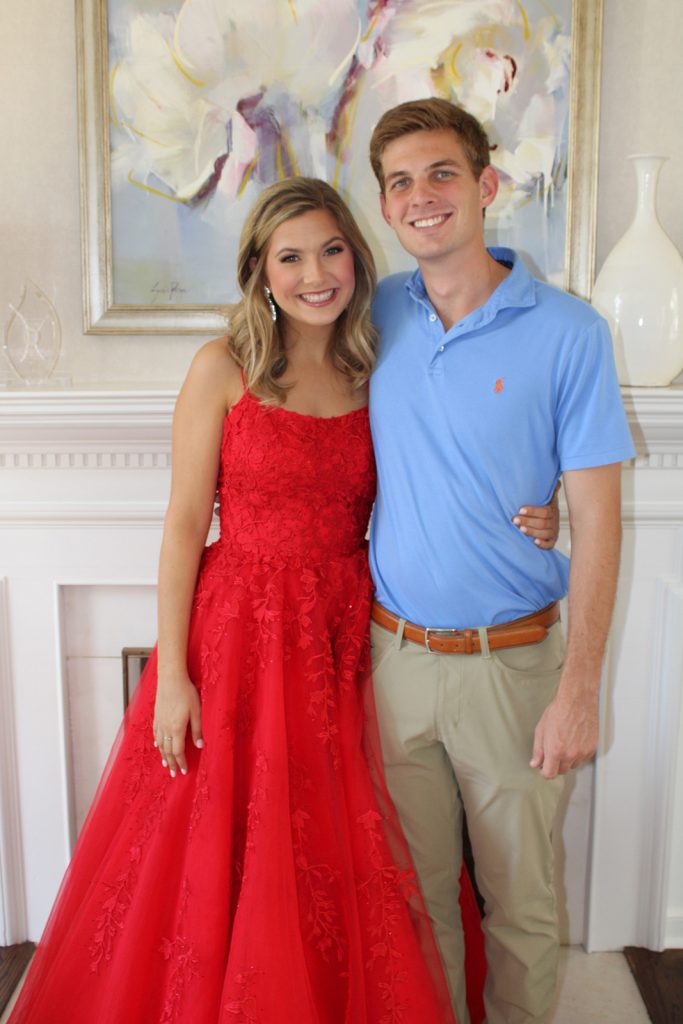 "The Stamps Scholars program has opened up so many opportunities for me during my time at Ole Miss," Boswell said. "In addition to introducing me to life-changing people, it allowed me to spend a summer in Washington, D.C., immersed in the work of my favorite historical figure through the Eleanor Roosevelt Papers Project, and also to further my research for my honors thesis on public school funding in Mississippi."
After a college career spent together, Boswell and Pickering will move to Bethesda, Maryland, in June to start their lives as Ole Miss alumni. Boswell will begin work as an actuarial assistant at the GEICO headquarters and Pickering will commission as an ensign in the U.S. Navy to begin medical school at the Uniformed Services University of the Health Sciences.
"We both have a strong desire to give back to our state and community," Boswell said. "We have been incredibly blessed with strong families and friends, and we hope to return to Mississippi to invest our efforts in bettering our home state."
By Sydney DuPriest/University Marketing & Communications